Recruit your favorite neighborhood Homeless Man!
In this new title coming to the Wii U and Nintendo 3DS, it's up to the newly elected Vice President of the World to, you know, save the world. But this hero can't do it alone! Fortunately this world is full of possibilities for your world-saving squad.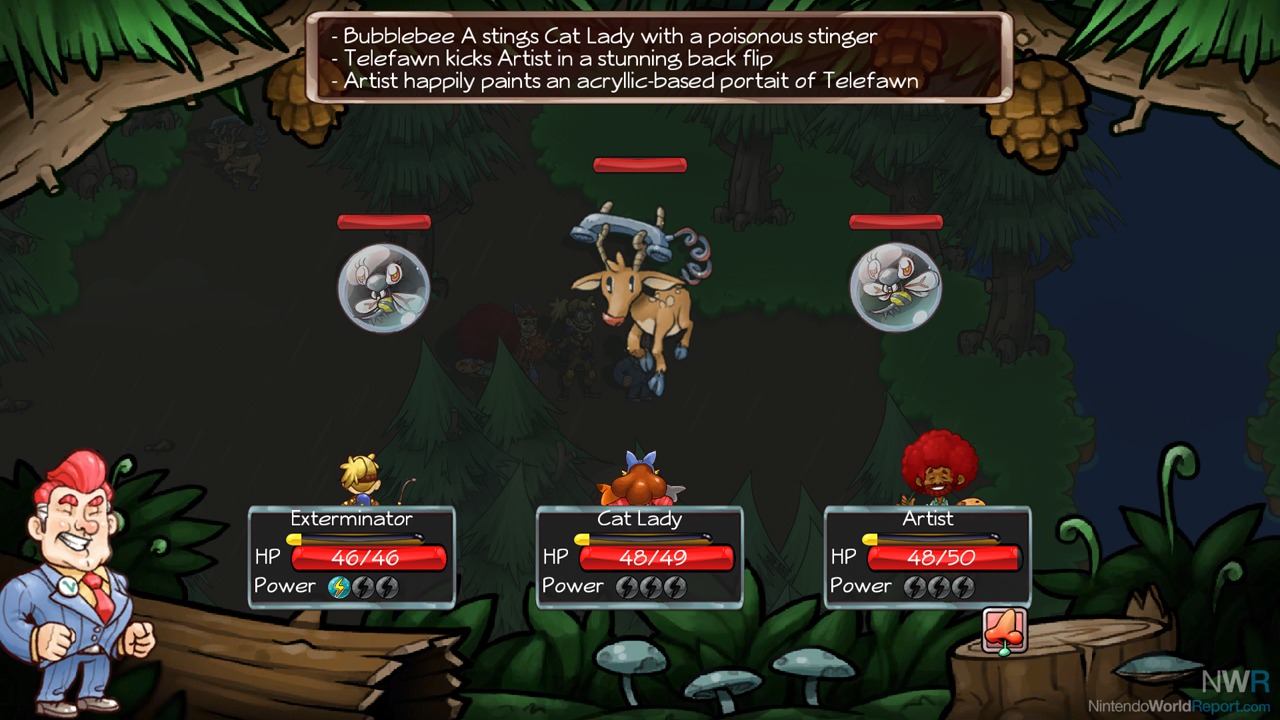 It's all about character recruitment in Citizens of Earth. In total, there are 41 characters available for recruitment, from your mom to the local barista. Simply put, everyone in the game is either a potential party member or an enemy and progression through the game is propelled forward by these recruiting quests or quests to investigate the circumstances of an enemy. These tasks range from quick "check this out" actions to longer hunts for enemies and make up the bulk of the gameplay.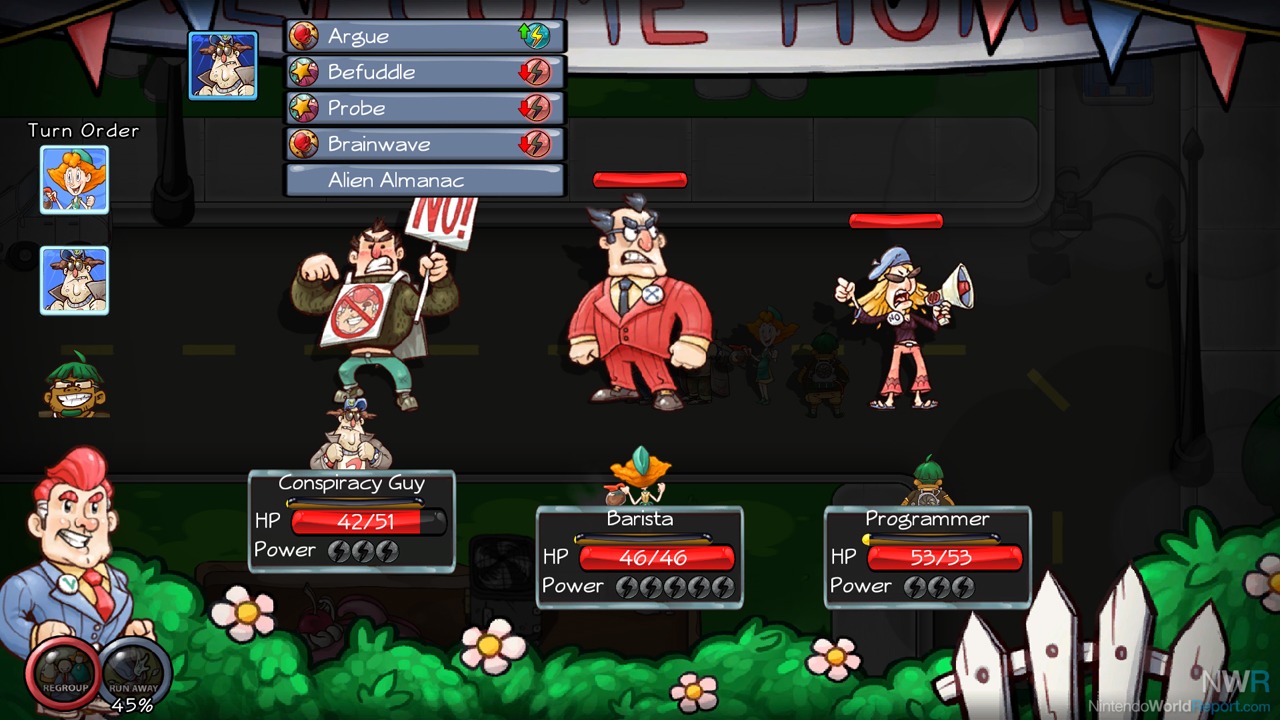 Length of this game is actually something left almost entirely up to the player. While character collecting is one of the most extensive things in this game, it is not actually required. Players could breeze through the plot of the game without recruiting many characters at all if they choose, but they can also lengthen their stay in this world by aiming to fill their roster, exploring all the bizarre character possibilities.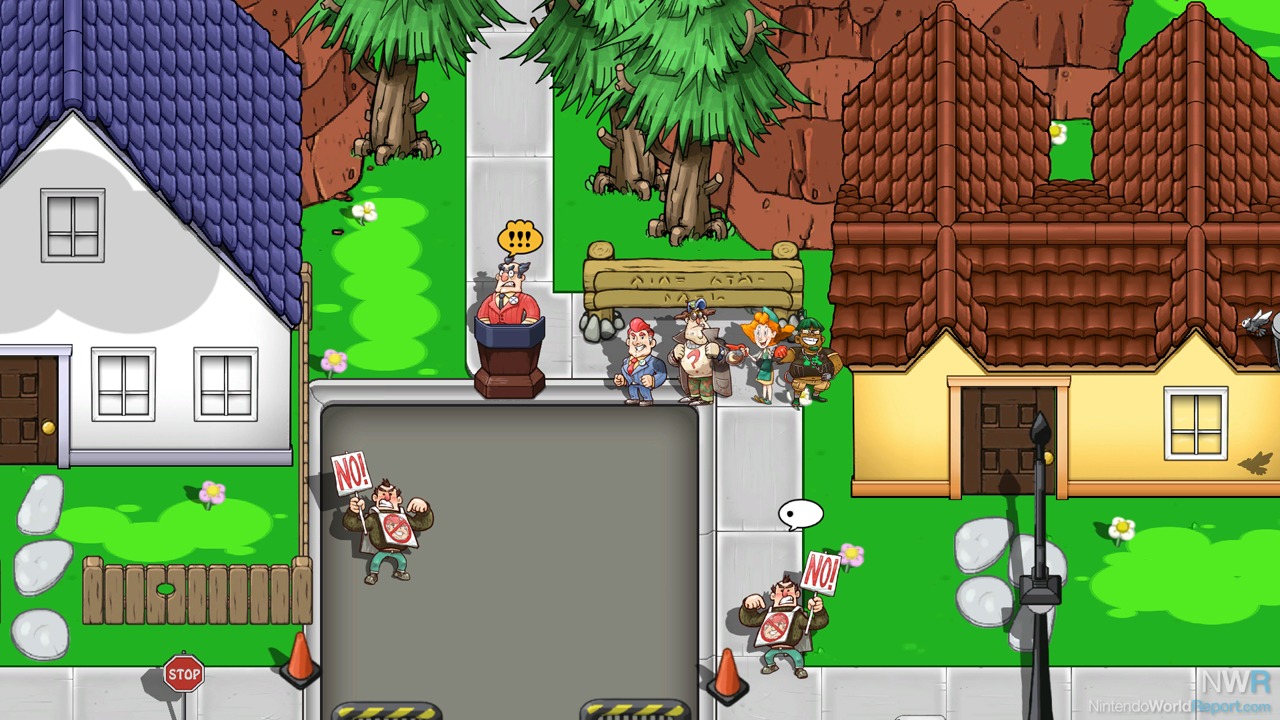 Citizens of Earth offers a very pleasant aesthetic to make your time spent worth while. The art style is different and cartoon-y but fun and the music, while nothing necessarily up for Best Score, is light lending to the overall playful feel of the game.
Set to release later this year, Citizens of Earth will be one to watch for; a tribute to the lighter, more bizarre days of gaming we all remember.