by Donald Theriault - 4:19 pm EST
Total comments: 1 Source: Game Developers Conference
Multiple companies had already pulled out of the annual conferring of game developers.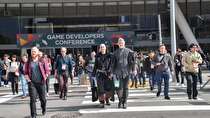 After more than a week of high profile speaker cancellations due to the Covid-19/Coronavirus, the annual Game Developers Conference has been officially postponed.
Originally slated for March 16-20 in San Francisco, the event was in doubt following companies such as Electronic Arts, Sony, Microsoft,... Read more...