by Bryan Rose - 7:30 pm EST
Total comments: 8
The Download's gone bananas.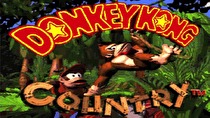 After a few weeks of lackluster Virtual Console additions, this week is a different story. Nintendo has gone ape, releasing 3 Virtual Console titles for both the Wii U and 3DS! All three SNES Donkey Kong Country games arrive today for the Wii U while all 3 Donkey Kong Land games are landing on the... Read more...