Still need a Yoshi? Now you can pick one up for under ten bucks!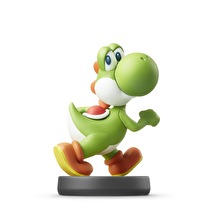 Nintendo has dropped the price of three amiibo from its lineup of available Super Smash Bros. figurines.
Starting now, gamers can pick up Yoshi, Donkey Kong, and Princess Peach for just $9.99 a pop, which is a few bucks cheaper than the standard $12.99 price tag.
All three of these amiibo are compatible with Super Smash Bros. for Wii U and 3DS. Yoshi will undoubtedly be compatible with the upcoming Wii U exclusive Yoshi's Wooly World, and Peach can be used in a handful of Mario-themed titles.