A few items of note for Switch owners, including why you don't mess with the Fourth Estate.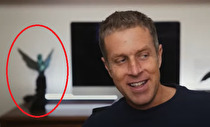 In addition to the Marvel's Midnight Suns and Super Monkey Ball DLC announcements, a few other Switch items of note from today's "Gamescom Opening Night Live" digital event:
A new trailer for Teenage Mutant Ninja Turtles: Shredder's Revenge aired which saw the 4 player brawler slip to next year, but also showed off double team moves (such as one turtle hurling a teammate into foes), and also confirmed April O'Neil as a playable character along with the Turtles.
Humble Games announced a publishing deal for Midnight Fight Express, an isometric-view action game created by a single developer from Poland. The current target date for the game is next summer.
After being radio silent for over a year, LEGO Star Wars: The Skywalker Saga came out of hyperspace with a new trailer showing more scenes from the nine previous Star Wars episodes. The new target for the omnibus collection is spring of 2022.
A four player co-op board game based on the original 1995 film Jumanji, known as Jumanji: The Curse Returns, will come to Switch later this year from Marmalade Games.