A few were known, but a lot of debuts to the wide world.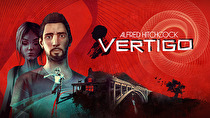 The day's second independent game show was the first day of the Guerrilla Collective featured another round of confirmed Switch games.
Inti Creates showed off Blaster Master Zero 3 which will hit Switch on July 29, as well as a new trailer for Azure Striker Gunvolt 3 with a new playable character and a 2022 release date.
Big Sugar will publish the Glowfish Interactive-developed Trifox, an overhead shooter stylized like a 3D platformer with the ability to mix elements of three character classes (Engineer, Mage, Warrior) for Switch early next year.
Rubi: The Wayward Mira is a side scrolling action game with a heroine who can shift through walls and obstacles and is hounded by a smart-aleck voice in her head. It comes to Switch "soon".
A new character - the Monkey King - was announced for the upcoming Kung Fu Kickball, which will be available later this year after a Steam Early Access stint.
Time-looping platformer Aeon Drive had a new trailer shown for the 2021 release.
Endling from Herobeat Studios and Handy Games sets you as the last family of a species of fox who is trying to stave off extinction in a dystopic world. No release date was provided.
A new area was shown for Beasts of Maravilla Island, a photography simulation game coming to Switch later this year.
Also coming this year is Omno, a 3D platformer with a character who can ride a broomstick through open fields.
The love story Fire Tonight was shown and later received a release date for Switch: August 12.
Zordix revealed The Light Bringer, a 3D action game focused on removing a corruption from the world: it will be "done when it's done".
Pendulo Studios revealed a new narrative adventure based on the 1958 Alfred Hitchcock film Vertigo, which will be published by Microids in late 2021.
Phoenixx debuted 2D tag team fighter Antimony of Common Flowers, showing six of the game's characters. No release date was given.
Neon Doctrine (formerly Another Indie) revealed a group of new Switch titles: CGGG's The Legend of Tianding (a action platformer set in 1909 Taipei and based on a hero of the land, October), Obscure Tales's Lamentum (an overhead horror adventure, launching fall 2021), My Lovely Wife (summon succubi to take the "carnal essence" of men in order to revive a dead wife, no release date), and Retrograde Arena (free to start action game available today) were all confirmed as Switch titles.