While North America slept, the games started flowing.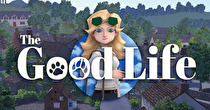 The Switch was well represented at a summer independent game festival that just wrapped in Japan.
Although not all of the games have Western release planned, they will be available in Japan:
505 Games and Yonder: The Cloud Catcher Chronicles developer Prideful Sloth revealed Grow: Song of the Evertree, an exploration game with a soundtrack composed by Kevin Perkin (Florence) releasing in 2021.
Developer TALEshop and publisher CFK (Wonder Boy Returns Remix, Wicce) announced a Switch version of romance adventure Miracle Snack Shop: the teaser says "Coming Soon".
CFK is also working with Frontier Aja on a remaster of side-scroller Koumajou Remilia: Scarlet Symphony (2009 PC): the Touhou Project based game will release later this year.
G-Mode will release OU later this year, described as an action game enjoyable by those who may not normally be able to play them.
fault - milestone two side: below, the third in the series of visual novels, will be available in September from Alice in Dissonance and publisher Phoenixx.
Phoenixx will publish FILEMECHANISM, a puzzle game that involves saving the state of the game, from Chemical Pudding later this year.
Developer CHARON and publisher Far East Studios announced a Switch version of the previously announced Menheraflesia: Flowering Abyss: the original Menheraflesia was a freeware title released in 2017. The "mental health romance horror" game will launch in Japan by the end of 2021.
Playism announced a publishing/distribution agreement with White Owl Games (Swery65) for The Good Life, which was later slated for fall.