Did Mortal Kombat pull off a chart fatality, or did a Final Fantasy come true in April?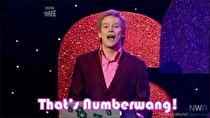 April's sales survey from the NPD Group for the United States shows a bit of history in the software department.
All rankings based on dollars unless indicated, for the period of April 7 - May 4.
Hardware saw the Switch win for the fifth straight month, and once again be the only platform to show growth year over year. The neon Joy-Con Switch is the top selling hardware of the year, and Smash Bros. Amiibo were the top selling accessories of April as well.
In the software charts, Mortal Kombat 11 was the top selling game of April on every platform it launched on, including the Switch. This is the first time a multiplatform title was the top selling Switch game of the month, and only the second 3rd party title overall following Mario + Rabbids Kingdom Battle in the September 2017 survey. Super Smash Bros. Ultimate maintained 5th place for the month following the release of the Joker DLC. Yoshi's Crafted World was 10th overall, Mario Kart 8 (Deluxe) 12th, New Super Mario U Deluxe 15th, and Breath of the Wild 17th in the Nintendo exclusive list. Other multiplatform titles hitting the top 20 include NBA 2k19 (9th), Minecraft (14th), and the Final Fantasy X/X-2 remaster collection (16th). Final Fantasy XII: The Zodiac Age, Dragon's Dogma: Dark Arisen, and the Labo VR kit fell short of the combined top 20, though the Labo Kit did make the Switch top 10.
The software top 10s:
Switch
Mortal Kombat 11 (WB Interactive)
Super Smash Bros Ultimate
Yoshi's Crafted World
Mario Kart 8 Deluxe
New Super Mario Bros. U Deluxe
The Legend of Zelda: Breath of the Wild
Super Mario Party
Final Fantasy X/X-2 (Square Enix)
Super Mario Odyssey
Labo Toy-Con 04 VR Kit
3DS
Pokémon Ultra Sun
Pokémon Ultra Moon
The Legend of Zelda: Majora's Mask 3D
Super Mario Maker
Super Smash Bros
Kirby's Extra Epic Yarn
Detective Pikachu
Mario & Luigi: Bowser's Inside Story + Bowser Jr's Journey
Mario Kart 7
Super Mario 3D Land