How is Nintendo looking going into Mario Maker 2 week?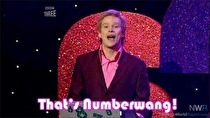 The NPD Group's May survey is light on the new releases, but the Switch continues to roll on.
All rankings and figures are based on revenue unless noted, for the period of May 5 - June 1.
The May hardware race saw the Switch lead for the sixth consecutive month, and once again be the only system to show growth over the May 2018 period. Hardware was down 20% overall from last year, despite the Switch's growth.
A slow month for big retail releases saw Mortal Kombat 11 take the top spot in the combined software top 20 again. MK11 was fifth on the Switch chart for the month. First party software that reached the top 20 were Super Smash Bros. Ultimate (6th), Mario Kart 8 Deluxe (11th), New Super Mario Bros. U Deluxe (14th), The Legend of Zelda: Breath of the Wild (16th), and Yoshi's Crafted World (20th). For third parties with Switch releases, Minecraft (9th), NBA 2k19 (10th), and the only new release with a Switch release to make the top 20 with Sega's Team Sonic Racing (19th).
The system specific top 10s:
Switch
Super Smash Bros. Ultimate
Mario Kart 8 Deluxe
New Super Mario Bros. U Deluxe
The Legend of Zelda: Breath of the Wild
Mortal Kombat 11 (WB Games)
Yoshi's Crafted World
Super Mario Party
Super Mario Odyssey
Pokémon: Let's Go PIkachu
Pokémon: Let's Go Eevee
3DS
Pokémon Ultra Sun
Pokémon Ultra Moon
Detective Pikachu
The Legend of Zelda: Majora's Mask 3D
Super Mario Maker
Mario Kart 7
Super Smash Bros
Kirby's Extra Epic Yarn
Luigi's Mansion
Mario & Luigi: Bowser's Inside Story + Bowser Jr's Journey