Apparently the #1 game in the country came out under the Devolver Digital "Earliest Access" program.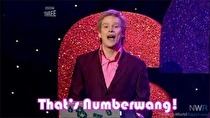 Nintendo started off 2019 with some strong hardware numbers and a solid performance in software, though not enough to overcome hordes in that department.
All sales figures are US only, from January 6 - February 2, and are dollar-based unless otherwise indicated.
In hardware, the Switch was the best selling console of January in both money earned and units sold. Although no official numbers were released, some estimates have the console moving approximately 285,000 units in January. The Switch was the only console to be up compared to the comparable tracking period in January 2018, which also tracked an extra week's sales.
Software saw Nintendo's big launch for the month of New Super Mario Bros U Deluxe finish third in the combined chart, with dollar sales up 30% compared to the original launch of the game with the release of the Wii U in 2012. Mario only trailed the multiplatform Resident Evil 2 4k remake and Kingdom Hearts III in sales. The other larger-priced game for Switch in January, the remastered Tales of Vesperia, finished 12th combined despite not being a full priced release and only appearing in the Switch's top 10 software list. Other Nintendo appearances in the combined top 20: Super Smash Bros. Ultimate in 5th, NBA 2k19 in 8th, Mario Kart 8 Deluxe in 9th, The Legend of Zelda: Breath of the Wild 13th, Super Mario Party 15th, Minecraft 16th, FIFA 19 in 19th, and Super Mario Odyssey rounding out the top 20.
The system top 10s:
Switch
New Super Mario Bros U Deluxe
Super Smash Bros Ultimate
Mario Kart 8 Deluxe
The Legend of Zelda: Breath of the Wild
Super Mario Party
Super Mario Odyssey
Pokémon Let's Go Pikachu
Pokémon Let's Go Eevee
Splatoon 2
Tales of Vesperia Remastered (Bandai Namco)
3DS
Mario and Luigi: Bowser's Inside Story + Bowser Jr's Journey
Pokémon Ultra Sun
Mario Kart 7
Luigi's Mansion
Super Smash Bros
Pokémon Ultra Moon
Super Mario 3D Land
The Legend of Zelda: Ocarina of Time 3D
New Super Mario Bros 2
The Legend of Zelda: A Link Between Worlds