"Engage Ridley Mother ------"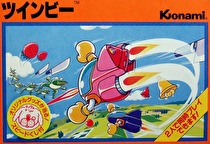 The second Wednesday of the month will see games added to the Switch's subscription NES library again.
Metroid, Mighty Bomb Jack and Twinbee will all be added to the subscription service next Wednesday, November 14. The timing hasn't been announced, but as the games are added at the same time worldwide the service should update in the early morning hours for North America.