Will the eShop survive?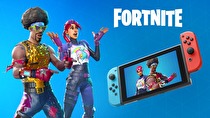 The Switch is getting two big indie hitters today and two more in the coming months.
In addition to the heavily rumored Fortnite, Hollow Knight will make its console debut later today on the eShop. Fortnite will be a free download and include the Battle Royale mode, while Hollow Knight will include the PC version's DLC.
Two future releases were also announced: Overcooked 2 launches August 7, while a multiplayer version of arcade smash Killer Queen will be hitting the Switch in Q1 2019.