Whether or not the footage portends a Most Anticipated Game win is still to be determined.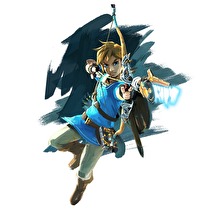 The Game Awards will once again feature a legendary appearance.
Nintendo of America confirmed that new footage for The Legend of Zelda: Breath of the Wild will appear at The Game Awards on Thursday evening. It will mark the game's second appearance at the show in its modern incarnation, following off-screen footage being shown at the first show in 2014.
Catch @thegameawards on 12/1 for an exclusive look at The Legend of Zelda: Breath of the Wild. pic.twitter.com/JkJjeoeUlO

— Nintendo of America (@NintendoAmerica) November 28, 2016
Game Awards host Geoff Keighley also announced on a livestream last night that there would be a Game Awards-themed eShop sale, but it is not known what games would be involved on Nintendo's end. Some of the candidates for Game Awards, including Best Handheld nominee Monster Hunter Generations, are already on sale as a part of Nintendo's Black Friday sale that runs through December 5 in North America.