Brand new concepts come later than most expected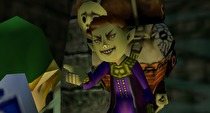 There will be one more year for the 3DS and Wii U as Nintendo's main drivers.
Nintendo's full year financial results have released, and with it comes confirmation that the "new concept" of the NX will be a March 2017 release worldwide.
"For our dedicated video game platform business, Nintendo is currently developing a gaming platform codenamed "NX" with a brand-new concept. NX will be launched in March 2017 globally."
The Supplemental Earnings Report (PDF link) also confirms that The Legend of Zelda Wii U project will launch in 2017 on both Wii U and NX. A further announcement from Tatsumi Kimishima has also indicated that the NX platform will not be at this year's E3 expo, with Nintendo's presence focusing on The Legend of Zelda instead.
UPDATE: The Nikkei newspaper is reporting a separate event by the end of the year for NX launch details. Additionally, Nintendo has indicated the only playable game at E3 2016 will be Zelda Wii U "in order to provide attendees a complete immersion".