Most of the content is already on the 3DS eShop.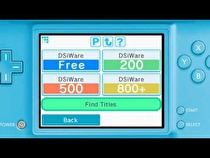 The DSi Shop is about to enter its last days.
Nintendo has announced that DSi points can no longer be added to DSi systems as of September 30, 2016, with a full shutdown including the inability to download purchases after March 31, 2017.
Nintendo's notice recommends transferring the games to a 3DS, and the games will still be sold on the 3DS eShop - only the DSi shop itself is affected.