Yoshi's Island DS and Super Mario 64 will be out imminently.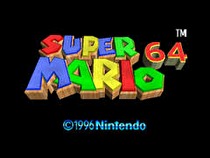 It was confirmed today that Nintendo 64 and Nintendo DS games will be coming to the Wii U Virtual Console.
DS games will be structured differently based on game. Nintendo 64 games will feature different control schemes as well as rumble features.
Super Mario 64 and Yoshi's Island DS will be available after the broadcast ends.
In the future, more N64 and DS will hit the Wii U Virtual Console. See below for a full list:
April 9 - Yoshi Touch & Go (DS - $9.99), WarioWare Touched! (DS - $9.99)
April 16 - Donkey Kong 64 (N64 - $9.99)
April 23 - Mario Kart DS (DS - $9.99)
April 30 - Paper Mario (N64 - $9.99)