The producer mentions the original 2015 release date may not happen.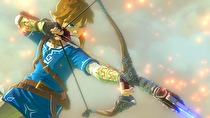 While not directly saying it was delayed, The Legend of Zelda producer Eiji Aonuma announced today that the release date for the next title in the series will more than likely not meet its 2015 release date.
In the video posted to Facebook, Aonuma talks about how in the last three months, they have discovered "several new possibilities" for the game and how they are "no longer making a 2015 release our number one priority". You can see the full video in the source link. Furthermore, in a related post to Miiverse, Aonuma clarified that the game will not be shown at this year's E3 presentation.