Microtransactions will be a monetization option, but not the only option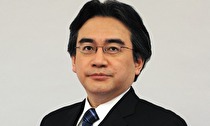 Nintendo President Satoru Iwata has confirmed that although microtransactions will be considered on a case-by case basis for Nintendo's mobile games, they will not appear in all games in an effort to protect the brands.
Speaking about their plans for the mobile space with Time, Iwata explained that Nintendo would work with DeNA to determine the ideal payment method for each game/app, with an aim toward getting as many people into the app as possible. "Nintendo does not intend to choose payment methods that may hurt Nintendo's brand image or our intellectual property", Iwata said.
During a separate Q&A interview, Iwata reiterated that they would not be forced to rely on a single hit game and would use a variety of properties in their games. "For Nintendo, being able to make use of the enormous IP library that we have carefully nurtured for more than 30 years is a major strength." When asked about whether key staff such as Shigeru Miyamoto would be working on the mobile projects, Iwata stated that Miyamoto and other key staff would continue to prioritize core projects for Wii U.
Miyamoto himself gave some insights into his development process in a separate Q&A, and posited that focusing on profit serves only to stifle creativity. "I have explained—in regard to entertainment in general—that if development of products that thrive on creative uniqueness is dictated by those who prioritize sales and profits, the possibilities for the future of entertainment will be limited."
For more details on Nintendo's new strategy, check out Neal's editorial and Tuesday night's episode of Nintendo News Report.