Nintendo's Toy-to-Life Figures received feedback that they were too large and expensive for the Japanese toy market.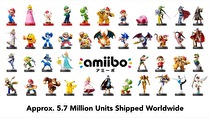 Nintendo intentionally made their Amiibo Figures larger and more expensive than Japanese consumers were used to, according to remarks from Company President Satoru Iwata at a recent Financial Results Q&A. This was done to position the figurines — of which Nintendo shipped more than 5.7 million units worldwide last year — better for the global markets.
"When we first explained Amiibo to Japanese distributors," Iwata explained, "they advised us that Amiibo would be a little too big in size and cost slightly too much for a toy figure." However, Iwata feels that their decision to design for the price points and toy sizes of markets like the United States and Europe has borne out: "now that we have witnessed solid results for Amiibo in the U.S., Australia and Europe, we believe we made the right decision."
Indeed, the US, Canada, and Europe combined made up the bulk of past Amiibo shipments. However, Japan only received about 11% of the figurine shipments.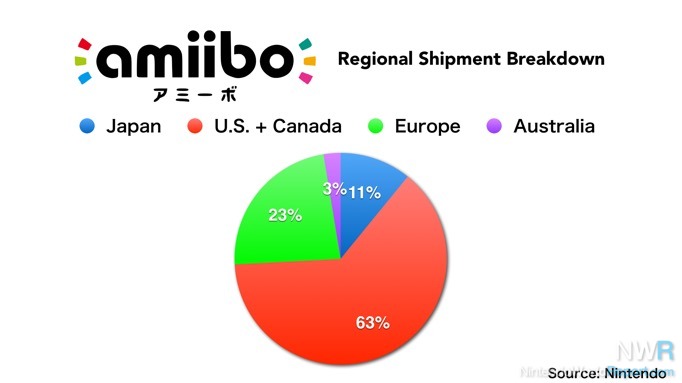 Iwata admitted that there was a "large awareness gap for "Toys to Life" products and their uses in Japan and the overseas markets." He noted that a recent update to their Super Smash Bros. 3DS software did produce a measurable bump in Amiibo sales however.
For more comments from Nintendo on their Amiibo business, as well as other topics they fielded ranging from gaming expansion to the organization of their internal development divisions, please feel free to read the full Q&A here.