Nintendo will introduce a similar loyalty program later this year.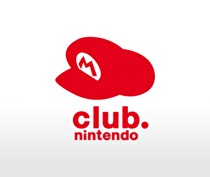 Nintendo has announced today that Club Nintendo will be discontinued in Japan, North America and Europe, with another loyalty program being introduced later this year.
No details on the new program was announced, only that they plan on announcing it on a later date.
In Europe, it was announced starting April 1 new retail games will no longer come with Club Nintendo codes. On the 20th, digital games will no longer be eligible for rewards. On September 30, the program will be officially discontinued, and that will be the last day stars can be used to purchase items. New 3DS models in the region are not eligible to be registered for stars.
For North America, the press release mentioned that a number of physical rewards will be introduced in February, and that the deadline for registering a new Club Nintendo account is March 31. The service will be discontinued more quickly here as the deadline to earn coins is in March while the deadline to spend those coins will end in June. Like last year, Gold and Platinum rewards will be digital titles selected from "a wide selection of Nintendo 3DS and Wii U titles," and will be available throughout the month of April.
Both the European and North American regions will receive the 3DS title Flipnote Studio 3D to download for free in February as well.