We also found out what happens to stored Pokémon if the annual fee isn't paid.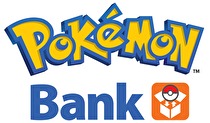 North America will be getting a free month of Pokémon Bank. After the trial is up, players will have to pay an annual fee. This exact price of this service will be announced at a later date.
Some players may also be wondering what happens to Pokémon stored in Pokémon Bank if their service runs out. The good news is, they will not be lost or deleted. However, we were told players would have to pay for the service again in order to regain access to these stored Pokémon.
This information comes directly from a Nintendo representative who was giving us a hands on demo of Pokémon X and Y last Tuesday.