Which ones will you be picking up?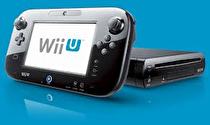 Nintendo has officially confirmed 24 retail games for the Wii U launch in Europe, taking place just one week from now on November 30.
The line-up is mostly identical to the North American launch, with a couple of notable exceptions, such as Scribblenauts Unlimited and Ninja Gaiden 3: Razor's Edge, that are still scheduled for release before March 2013. Exact details on the digital software are still unknown, although it is expected that the selection will also be similar to what is available in the US eShop.
The full list is as follows:
Assassin's Creed 3
Batman: Arkham City Armoured Edition
Ben 10: Omniverse
Call of Duty: Black Ops 2
Darksiders 2
Disney Epic Mickey 2. The Power Of Two
Family Party: 30 Great Games Obstacle Arcade
FIFA 13
Funky Barn
Game Party Champions
Just Dance 4
Mass Effect 3: Special Edition
New Super Mario Bros. U
Nintendo Land (available separately or bundled in with the Wii U Premium package)
Rabbids Land
Skylanders Giants
Sonic & All-Stars Racing Transformed
Sports Connection
Tank! Tank! Tank!
Tekken Tag Tournament 2
Transformers Prime
Warriors Orochi 3 Hyper
Your Shape: Fitness Evolved 2013
ZombiU (available separately or bundled in with the special edition ZombiU Wii U Premium package)