That was not such a long wait now was it?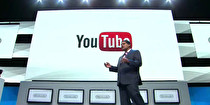 Amazon Instant Video and YouTube are now available on Wii U.
By downloading the apps through the Wii U eShop, owners of the new system can stream videos through either services.
Amazon Instant Video lets users stream movies and TV shows by either renting or buying them individually. Amazon Prime membera are able to stream some of the content with no extra fees. YouTube is mostly free along with full Movies and TV Shows available for purchase.
Both apps will also be compatible with the upcoming Nintendo TVii.