Fans of watching stuff on the Wii U will have to wait a few weeks for TVii, Netflix, and more.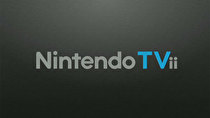 Nintendo TVii, previously touted as a launch day feature, isn't coming until December, according to a recent Nintendo press release.
At a non-specific December date, Nintendo will activate Nintendo TVii, the service that will "transform how people find, watch and engage with TV shows, movies and sports." Additionally, streaming services such as Netflix, Amazon Instant Video, Hulu Plus, and YouTube won't be out at launch.
Their time frame is "in the coming weeks," meaning that they might be available before Nintendo TVii's rollout or vice versa. The wording of the press release insinuates that each service will have their own app outside of Nintendo TVii. We have contacted Nintendo for clarification.