All your favorite shows are brought to you on Wii U with limited commercials.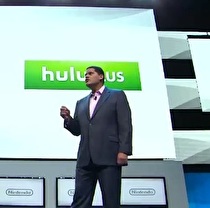 Hulu Plus is now available on Wii U. The app, which can be downloaded from the Nintendo eShop or by launching the placeholder app on the home screen which will prompt for an update, will allow access to the Hulu Plus video service for members who pay the $7.99 subscription fee.
On Wii U, the GamePad screen can be used to look up more information on the current video playing, while the actual show plays on the TV.
The service is not yet tied into Nintendo TVii, which is set to launch in December.