If you buy certain retail games digitally, you can look forward to an added bonus.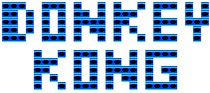 Purchasing select Nintendo download games on the Nintendo eShop can earn you Donkey Kong: Original Edition for free.
As reported earlier today, purchasing Art Academy: Lessons for Everyone and Crosswords Plus grants buyers the game for free. Nintendo has now added Professor Layton and the Miracle Mask, Paper Mario: Sticker Star, and Style Savvy to the list of games that work with the promotion.
To claim your reward you must ensure your Club Nintendo account is linked to your eShop account and then purchase the title from the eShop. After the title has been registered to your account Nintendo will email you a free code in three-to-four weeks.