Buy either over eShop to get a special Club Nintendo game.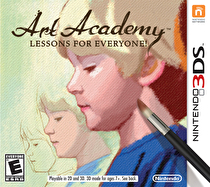 Budding artists can now download Art Academy: Lessons for Everyone! straight from the eShop for $29.99. The game features a wealth of art lessons and tools, and allows you to share your creations and personalized art lessons with friends.
In addition, Crosswords Plus was posted soon after at an identical price of $29.99. You can check out a preview of the game by Neal Ronaghan right here.
Those who purchase either title over eShop before January 6, 2013 will receive a Club Nintendo code for Donkey Kong: Original Edition, a special version of Donkey Kong featuring content never seen in North America.