The series' Executive Producer Steve Papoutsis says Dead Space 3 on Nintendo's new system is not a thing right now.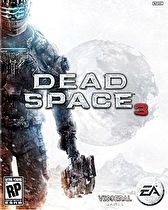 Dead Space 3, which is set for a February 2013 release, is not coming to Wii U as of now, according to Visceral Games' Steve Papoutsis, who is the company's vice president and general manager as well as an executive producer for the Dead Space series.
Papoutsis was asked by a fan on Twitter about the game's possible Wii U release. He replied, simply, "not currently in the plan."
We know that EA has at least two other Wii U games yet to be revealed. We learned at E3 2012 that Mass Effect 3 is definitely coming, and Madden and FIFA are likely coming as well. Madden and FIFA are likely included the "at least two other games," which will be revealed at some point this summer, according to our sources at EA.