Well, at least there's PiCTOBiTS...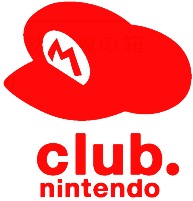 3D Classics: Urban Champion, Art Style: PiCTOBiTS, Snowpack Park, and Eco Shooter: Plant 530 are now available as May's downloadable Club Nintendo Rewards.
On the 3DS, Urban Champion is a simplistic one-on-one fighting game originally released on NES. On DSiWare, PiCTOBiTS is a mixture of puzzle games and NES properties. Both games cost 150 coins and both purchases are exclusive to 3DS owners.
The other two games, Eco Shooter and Snowpack Park, are exclusive to Wii owners. Snowpack Park is a fusion of simulation and mini-game-collection, which costs 150 coins to download. The other title, Eco Shooter, is a first-person shooter tasking the player with saving the world from an alien invasion, and costs 200 coins.