Neal and Patrick talk Rayman Legends, La-Mulana, Wii U, E3, and more.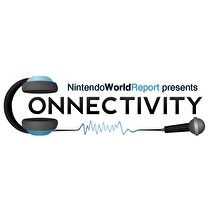 Subscribe via iTunes (Please rate and review, too!)
With all this news right now, we decided to take it out of the weekly show, and give you a double shot of the news twice through the week. Starting today, expect a new 15-minute long news show every Tuesday and Thursday night (give or take a few hours).
This week, Neal and Patrick talk about Rayman Legends on Wii U, Nintendo's E3 press conference, Nintendo of America's comments about the retail/download situation, La-Mulana's cancellation, the new Club Nintendo reward games, Mario Tennis Open, and Sonic & All-Stars Racing Transformed. Basically, we fit a bunch of stuff into 15 minutes.
Enjoy the show, and be sure to let us know what you think. This is sort of like a pilot to a TV show. It might get cancelled like that weird Americanization of The IT Crowd with Joel McHale in the Chris O'Dowd role. Or it could be the next Friends. Something tells me, it will have more in common with the former.
This episode was edited by Neal Ronaghan.