The Maku Wuhu glitch is no more.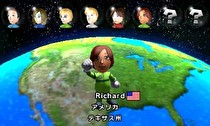 The patch that will fix the Maka Wuhu glitch in Mario Kart 7 is coming in the middle of May, according to Nintendo at their European Nintendo Direct event.
We learned through the Japanese Nintendo Direct that the patch would be coming with the new firmware that adds the ability to patch games to the 3DS. Nintendo has now tentatively told us when to expect this patch to arrive. The patch will be fixing shortcuts that give players an unfair advantage.
The update, when released, will be required for you to play online.