A new 3DS game looks to be on the way from the developers of Xenoblade Chronicles.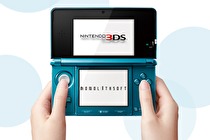 Monolift Soft has begun recruiting for a Nintendo 3DS project. A page on their official website has put out a call for experienced developers in the areas of effect and motion development, and 3D models. The new game will be developed in the Kyoto studio.
Recently, Monolift Soft put out a call for Wii U developers. With the positive reception of Xenoblade Chronicles, as well as its upcoming release in North America, it seems as if the developer is poised to tackle the next generation of Nintendo platforms.