The holidays are over, which means that sales have gone down.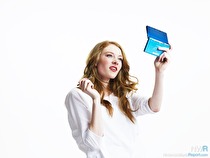 Japanese sales data from January 9 through January 15 show a drop in sales due to the end of the holiday shopping season.
Despite this drop the 3DS and its games remain strong performers for the week. The first game to appear on the Japanese sales chart is Mario Kart 7 with 52,266 copies sold for a lifetime total of 1,369,623 copies sold. Following it is Capcom's Monster Hunter 3G with 44,644 copies for a total of 1,128,498 copies sold since its release. Nintendo Super Mario 3D Land follows it up with 40,154 copies sold, with Level-5's Inazuma Eleven Go: Shine/Dark following it behind at 20,777.
Spirit Camera: The Cursed Memoir made its debut this week/ The horror game managed to sell on its first week 16,351 copies. (Earlier this week Nintendo of America announced that the game would be coming to North America in April.) The final 3DS game on the top ten is Namco Bandai's Ace Combat: Assault Horizon Legacy, with it moving 12,819 units during its debut week. Closing the top ten is a Wii title, Just Dance Wii, with 12,370 copies sold.
The full list is as follows:
01. Super Robot Taisen OG Saga: Masou Kishin I & II 81,896 New PSP Namco Bandai
02. Mario Kart 7 52,266 1,369,623 3DS Nintendo
03. Monster Hunter 3G 44,644 1,128,498 3DS Capcom
04. Super Mario 3D Land 40,154 1,239,440 3DS Nintendo
05. Inazuma Eleven Go: Shine/Dark 20,777 346,135 3DS Level 5
06. Warriors Orochi 2 20,409 336,925 PS3 Tecmo Koei
07. Spirit Camera: The Cursed Memoir 16,351 New 3DS Nintendo
08. Final Fantasy XIII-2 14,407 753,968 PS3 Square Enix
09. Ace Combat: Assault Horizon Legacy 12,819 New 3DS Namco Bandai
10. Just Dance Wii 12,370 503,048 Wii Nintendo
11. Wii Sports Resort 10,076 843,833 Wii Nintendo
12. Wii Party 9,383 2,266,185 Wii Nintendo
13. Monster Hunter Portable 3rd (PSP the Best) 9,342 163,780 PSP Capcom
14. Taiko no Tatsujin: Definitive Edition 9,049 206,052 Wii Namco Bandai
15. Mario Kart Wii 8,978 3,483,638 Wii Nintendo
16. Kirby's Return to Dreamland 8,931 579,098 Wii Nintendo
17. Go Vacation 8,162 216,180 Wii Namco Bandai
18. Nintendogs + cats 7,958 475,872 3DS Nintendo
19. Call of Duty: Modern Warfare 3 (Dubbed version) 7,772 90,446 PS3 Square Enix
14. Inazuma Eleven Strikers 2012 Xtreme 6,716 134,126 Wii Level 5