Flashcarts are blocked, but awesome advantages await!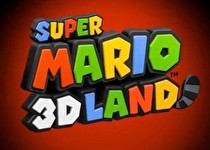 Super Mario 3D Land will come preloaded with a mandatory system firmware update for the 3DS.
Aside from the usual new anti-piracy measures to block illegal flashcarts from working, the 3DS Friends List is getting a nifty overhaul for good measure as well.
Firstly, a button will be added that allows players to join their friends' online game sessions (provided the game has online content, of course). Next, buddies who are currently online will be shuffled to the front of the list for easy access. Furthermore, users will be able to quick-scroll through the Friends List while holding left or right.
It should be noted that this is not the same firmware update that's scheduled to come later this month, which will feature updates to StreetPass, friend chat applications, 3D video recording, online file sharing and other benefits - but it seems like a worthy and useful update to have.
Super Mario 3D Land will flutter-jump onto U.S. shelves next week on November 13.