I'm going to learn dual analog controls for this game, or die trying.
Even just viewing other people playing the Mass Effect 3 Wii U demo before me, I knew I was in trouble. People were asking the demo's handler why this section had been chosen to preview the game; it was apparently one of the hardest to survive. Evidently, baddies had attacked some sort of academy and the good guys (i.e., me) were about to engage them in a full-on firefight.
"That's okay," I reassured myself, "I'm a gamer, I can handle a little heat." Then I heard they hadn't yet implemented button mapping in this demo version.
*gulp*
Then I got the Wii U controller in my hand and realized this early version of the game hadn't yet implemented an inverted y-axis option.
*GULP*
And since the Wii U version of Mass Effect 3 wouldn't support Wii Remote pointer control, I was out of luck on that front. I would just have to buckle down and ride out the learning curve.
This footage is not the author playing, because this player seems to know what she's doing.
Thankfully, it was impossible to die in the demo I was playing. I've never completely acclimatized to the dual analog control scheme that's become so popular on the Xbox 360 and PlayStation 3, so that was one (very big) thing holding me back. This was also my first time playing a Mass Effect game, so I was unversed in the title's features, the weapons at my command, and the general flow of the game. The game's attendant showed my how I could pick up weapons enemies had dropped, and how one specific weapon could even automatically track targets if I charged it up. I get the sense that Mass Effect 3 is very deep, strategic, and rewarding. I get the sense that my painfully inept attempts to run across the battlefield, hide behind obstacles, and return fire on alien spacemen (who always seemed to be behind me) conveyed anything but those aspects of the game.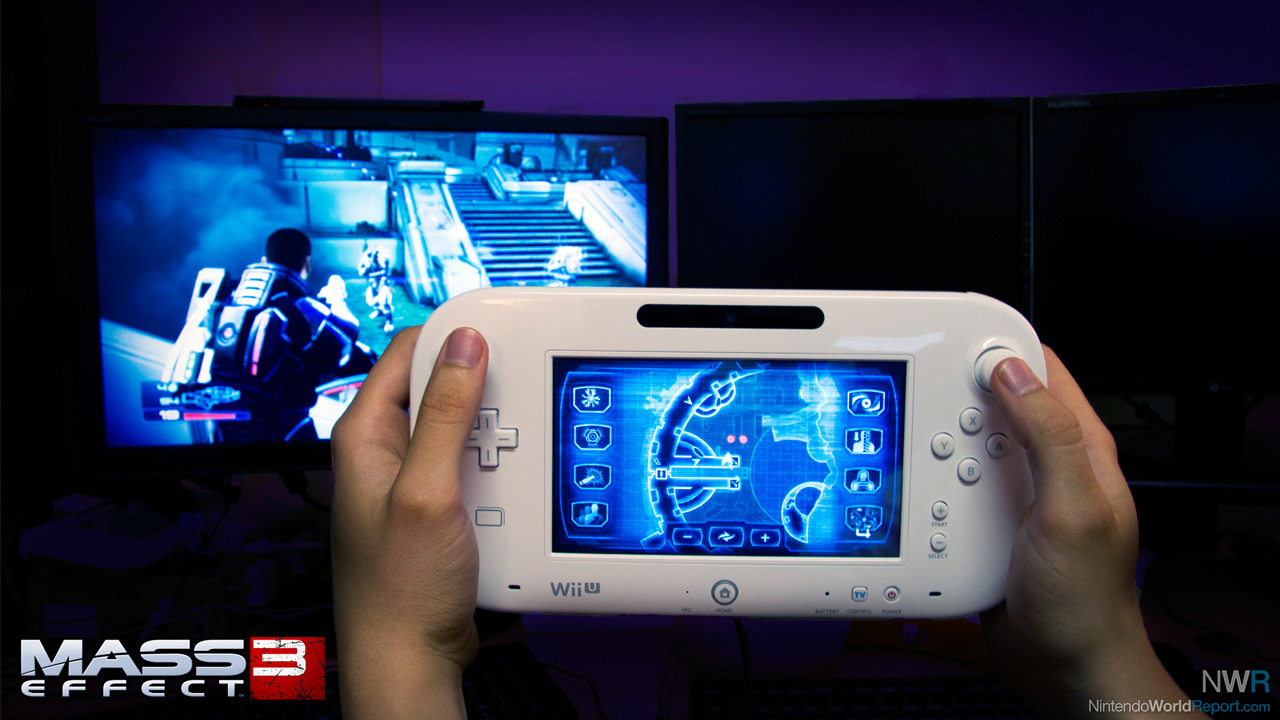 I probably should have paid more attention to my Wii U GamePad in that case, since by default it displayed a mini-map of the area along with radar-esque blips denoting the position of my enemies. I could zoom in and out for the view, rotate it, and avail myself of touch-activated special powers via touch screen buttons along the side the GamePad display. I could also touch and drag the icons of my allies to reposition them strategically in the game world. One feature of the GamePad I was thrilled to see was the ability to display actual gameplay on it, during which the demo's TV screen became inactive. Audio even came out of the GamePad when I did this, so I can easily envision myself struggling with dual analog controls from the comfort of my own bed.
Here's another veteran player demoing the game.
One of BioWare's signature dialog sequences occurred later on in the demo, and my character was presented with a couple of paranoid space cadets refusing to lower a force field. I had the option of either attempting to defuse the situation, or dispensing with pleasantries and just trying to smash through the barrier.
The Mass Effect series is famous for those sort of game-changing decisions that shape not just your character, but also your gameplay experience. My definite impression is that EA and BioWare wanted to show the world that even on a Nintendo console, this is still, and always will be, Mass Effect 3.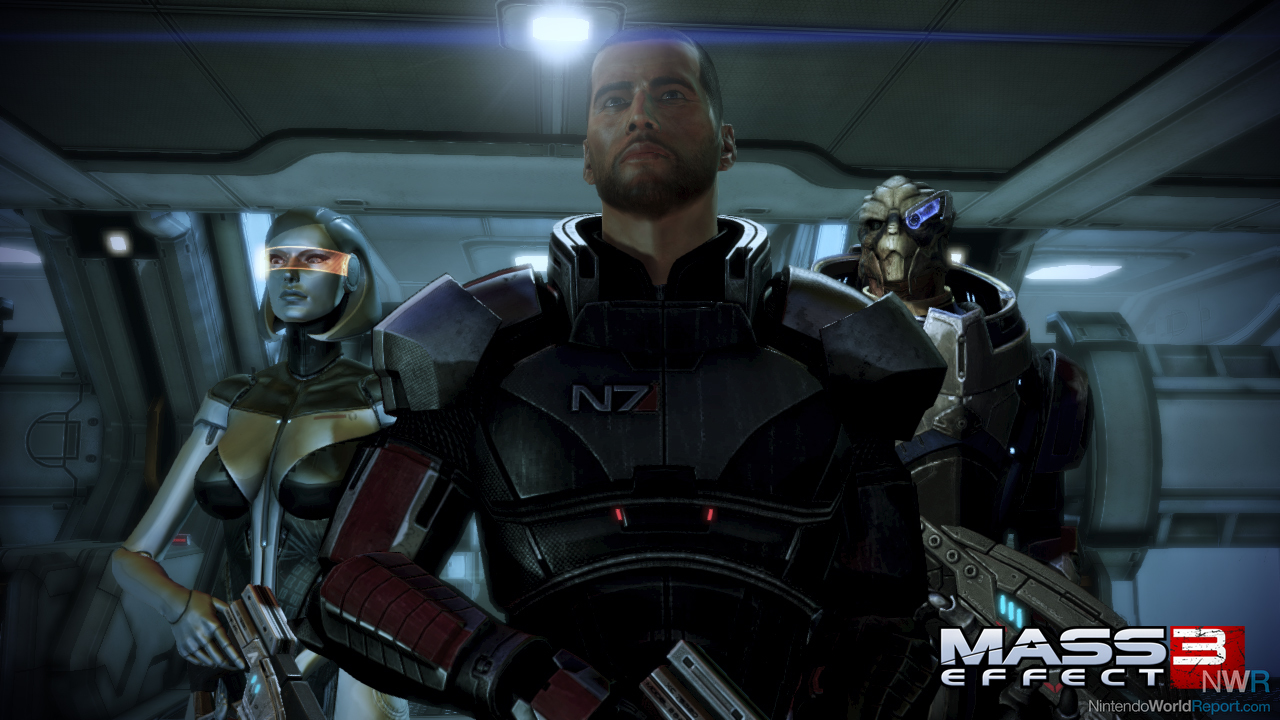 That means that despite waiting all these years for the franchise to come out on a Nintendo console, I'm still going to have to get better at the dual analog control scheme, remember to activate the inverted y-axis option, and pretend I'm left-handed (that's what I do whenever I play Halo). That's not going to be easy for me, but beyond that barrier I hope to find Mass Effect 3's sweeping science fiction settings, dramatic character and story choices, branching dialogue, and, yes, more spacemen shooting me in the back.