EA reveals when the game will release and what we can expect on the disc.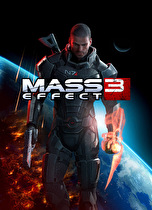 Mass Effect 3 will be a Wii U launch title.
During their summer showcase, EA revealed that Mass Effect 3, first shown running on the Wii U during a sizzle reel at E3 this year, will indeed release at the launch of the Wii U. According to Michael Gamble, one of Mass Effect's producers, the game will also include the extended ending and multiplayer DLC. It isn't clear if the just-announced Leviathan DLC will be included, as well.
Much like Mass Effect 2 on the Playstation 3, Mass Effect 3 will also include an interactive comic of sorts that will provide back story and present the player with the different dillemas he would have encountered throughout the first two games. The choices made will directly impact his play through of Mass Effect 3.
Wii U and Mass Effect 3 are both expected to launch this holiday season.