Sadly, nobody's blowing eShop cards out this year.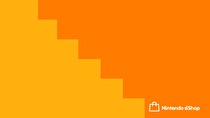 The last few years have seen Nintendo drop some relatively large sales to coincide with the shopping day, matching other platform practices.
This year, Nintendo has listed about 50 games for sale this Black Friday, with the 3DS copping a majority of the deals. And with this list, you might fill one of those new microSD cards you picked up.
The list of games, their discounts, and the sale prices (US and CDN) are below. The Black Friday deals are valid until December 11, while ones marked with a * expire on November 28 but are still worth checking out.
Switch
1-2 Switch: 20% ($39.99/$51.99)
Super Bomberman R: 20% ($39.99/$55.99)
I Am Setsuna: 40% ($23.99)
Puyo Puyo Tetris: 15% ($24.99/$33.99)
LEGO CITY Undercover: 30% ($27.99/$34.99)
LEGO NINJAGO Movie Video Game: 30% ($41.99/$55.99)
Disgaea 5 Complete: 16% ($49.99/$66.66)
3DS
Mario Sports Superstars: 30% ($27.99/$34.99)
Bravely Default: 30% ($27.99)
Shovel Knight Treasure Trove: 20% ($19.99/$27.00)
Phoenix Wright Ace Attorney - Spirit of Justice: 50% ($14.99/$19.99)
7th Dragon III Code: VfD: 50% ($19.99/$27.49)*
Etrian Odyssey V: Beyond the Myth: 20% ($31.99/$43.99)*
Sega 3D Classics Collection: 50% ($19.99/$22.49)*
Star Fox 64 3D: 50% ($19.99)
Rhythm Heaven Megamix: 50% ($14.99/$21.14)
Final Fantasy Explorers: 50% ($19.99/$22.49)
Shin Megami Tensei IV: Apocalypse: 40% ($29.99/$38.99)
Paper Mario Sticker Star: 30% ($27.99)
The Legend of Zelda: Oracle of Ages: 50% ($2.99)
The Legend of Zelda: Oracle of Seasons: 50% ($2.99)
Dragon Ball Fusions: 50% ($14.99/$19.99)
Blaster Master Zero: 30% ($6.99/$8.74)
Monster Hunter 4 Ultimate: 60% ($11.99/$16.79)
Dr. Mario Miracle Cure: 50% ($4.99/$6.34)
Castlevania: 50% ($2.49)
Castlevania III: Dracula's Curse: 50% ($2.49)
Phoenix Wright Ace Attorney - Dual Destinies: 66% ($9.99)
LEGO Star Wars: The Force Awakens: 50% ($19.99)
Dillon's Rolling Western: 50% ($4.99/$7.04)
Breath of Fire: 50% ($3.99/$5.64)
Mario and Donkey Kong: Minis on the Move: 50% ($4.99/$7.04)
Theatrhythm Final Fantasy: Curtain Call: 50% ($19.99/$22.49)
Steamworld Dig: 50% ($4.49)
Story of Seasons: 50% ($14.99/$17.49)
Demon's Crest: 50% ($3.99/$5.64)
Gargoyle's Quest: 50% ($1.99)
Gunman Clive: 50% ($0.99)
LEGO Marvel's Avengers: 50% ($9.99/$14.99)
Mutant Mudds: 50% ($4.49)
Wii U:
Axiom Verge: 50% ($9.99/$10.99)
Shovel Knight: Treasure Trove: 20% ($19.99/$27.00)
FAST Racing NEO: 33% ($9.99/$13.39)
Hive Jump: 33% ($9.99/$13.22)
Guacamelee: Super Turbo Championship Edition: 50% ($7.49)
Bit.Trip Presents... Runner2: Future Legend of Rhythm Alien: 75% ($3.74)
Steamworld Dig: 50% ($4.99/$5.49)
LEGO Star Wars: The Force Awakens: 50% ($9.99/$12.49)
Runbow: 50% ($7.49/$7.99)
CastleStorm: 50% ($4.99)
LEGO Marvel's Avengers: 50% ($9.99/$14.99)
Mutant Mudds Super Challenge: 50% ($4.99/$6.49)
Gunman Clive HD Collection: 50% ($1.99)