Discounted Switches? Not this year, unfortunately.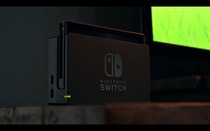 Since the Switch is still the hottest selling item in gaming right now that doesn't get regulated for gambling in Belgium, there's no real deals that we were able to find for the console this Black Friday. Most stores are advertising there will be stock available, but it'll be at MSRP. Let's home this doesn't turn into a repeat of last year's 3DS fiasco where you literally couldn't find the system on shelves for a month and a half following about the 10th of December.
But the 3DS - more specifically, the 2DS - has some deals from smaller retailers. Meijer and Shopko both offer free games with purchase to offer something besides New Super Mario Bros 2 or Ocarina 3D (fine choices on their own). Meijer offers a free Nintendo Selects title of your choice, while Shopko appears to be offering any game short of Ultra Sun and Moon with their systems (the ad lists Hey! Pikmin and Metroid: Samus Returns).
If you're OK with used systems - perhaps looking for a cheap refurb upgrade - GameStop will have original 3DSs for $99, New 3DSXLs for $139.99 and if you really want to go retro, 32GB Wii Us for $179.99.
Most of the movement is in the accessory realm, however. Surprisingly there's not a lot of Amiibo deals going this year, but some odd choices make the list thanks to Switch firmware 4.0. Also, if you can find a better deal on microSD cards, especially in the higher capacities, please let us know in the Talkback.
2 pack Joy-Con Wheels: $6, GameStop
2 pack 64GB microSD cards: $10 off, Costco
Amiibo: Buy one, get 50% off, GameStop
Astro A10 headsets: 25% off all models, Best Buy
Switch Wired Controller: $17, Walmart
Sony Gold Wireless Headset (WORKS WITH SWITCH): $64.99 GS, $69.99 Kohl's (includes $15 gift card)
PDP brand Switch starter kit: $19.99, Best Buy
GameStop brand Mario/Zelda Switch chargers: $24.99 ea
GameStop brand Case/Protection Kit: $6