Strong support from Japan could be what Nintendo needs (or gets regardless) in 2014.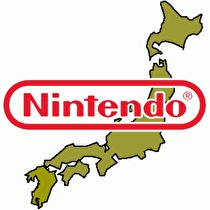 More Dragon Quest (for Japan anyway)
As you are probably well aware, Dragon Quest is an insanely popular IP here in Japan. In February, the next title in the series, Dragon Quest Monsters 2, is set to release on the Nintendo 3DS. I don't think it's going to stop there either. Square Enix has (well, appears to) used this same engine for what would be three Dragon Quest titles on the 3DS. I highly expect an announcement for another title coming to the system. It will more than likely be a remake of an older game, but it is definitely possible that this could be a new entry into the mainline series. As for Dragon Quest X, I don't expect that gamers outside of Japan will ever have the chance to play it.
Majora's Mask
Seeing as Grezzo hasn't been doing much over the past couple of years outside of Flower Town in the StreetPass Plaza, there has been plenty of time to craft a remake of The Legend of Zelda: Majora's Mask on the 3DS. The engine was already made with Ocarina of Time 3D so this almost seems like a no brainer. I wouldn't be surprised to see Majora's Mask 3D hit this summer right around E3.
Revisiting Old Franchises
It's kind of an understatement to say that the Wii U is not performing very well globally. Despite this, Nintendo will hopefully go back to the well of franchises that have been out of the loop for a while and put them on the Wii U in 2014. A new Star Fox, Metroid and F-Zero don't seem out of the question. Nintendo needs to get fans excited about owning a Wii U and releasing new titles in these franchises this year on the platform could be a way to do this. Maybe they'll go even more old school and obscure and release a sequel to the Famicom Disk System, Japan only, Nazo no Murasame Jō (The Mysterious Murasame Castle).
Wii U RPGs
X is the big known quantity on the Wii U and I highly anticipate that the game will at the very least see a release in Japan this year, perhaps in the fall. Another developer that Nintendo fans should look out for is Mistwalker, the guys that developedThe Last Story. While the game was released in the West in 2012, it saw its initial Japanese release in early 2011. Since The Last Story, Mistwalker has been working on a few iOS and Android titles, but I wouldn't be surprised to see them return to their big, over the top RPG roots. I'm not saying that we'll see a release of a top tier RPG this year from those guys, but I think we can at least get an announcement.
——
The Wii U has a tough road ahead, and surefire releases like Smash Bros. and Mario Kart will be top sellers, but I honestly don't think that they'll push more Wii U systems. Releasing new, innovative , and surprising software is the key. I'm not worried at all about seeing continued dominance from the 3DS, but with 2013 being such a great year for the platform, developers have a lot to live up to! Oh, and please feel free to point and laugh at me for any and all of these predictions!