A Metroid villain and a stage meant for 3D would make great additions in the next Smash Bros. games.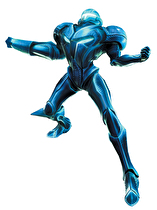 Playable Character Dream
Who: Dark Samus
Before the events of the first Metroid Prime game, a Phazon-filled Leviathan from the planet Phaaze landed on the planet Tallon IV. Somehow, at some point currently unknown, a Metroid made its way inside this Leviathan, exposing itself to this Phazon.
The Chozo, the inhabitants of the planet Tallon IV and one of the higher races in the Metroid series, quickly learned of the dangers the Leviathan brought to their planet. In an attempt to keep the dangerous substance under control, the Chozo sealed the Leviathan with some sort of force field.
For years, that Metroid mutated in the sealed Phazon chamber, eventually becoming the Metroid Prime. Years later, Samus Aran opened the seal and confronted this monster. Samus defeated the Metroid Prime's first spider-like form, revealing its core essence. Samus was then successful in stopping this final form of the beast, but not before it ripped off Samus's Phazon Suit as it seemingly died.
Unbeknownst to Samus, back on Tallon IV, a puddle of Phazon bubbled. Through a mix of the core essence of the Metroid Prime, Phazon, Samus's Phazon Suit, and Samus's DNA, an evil creature brewed. Eventually, this concoction gave birth to the powerful Dark Samus.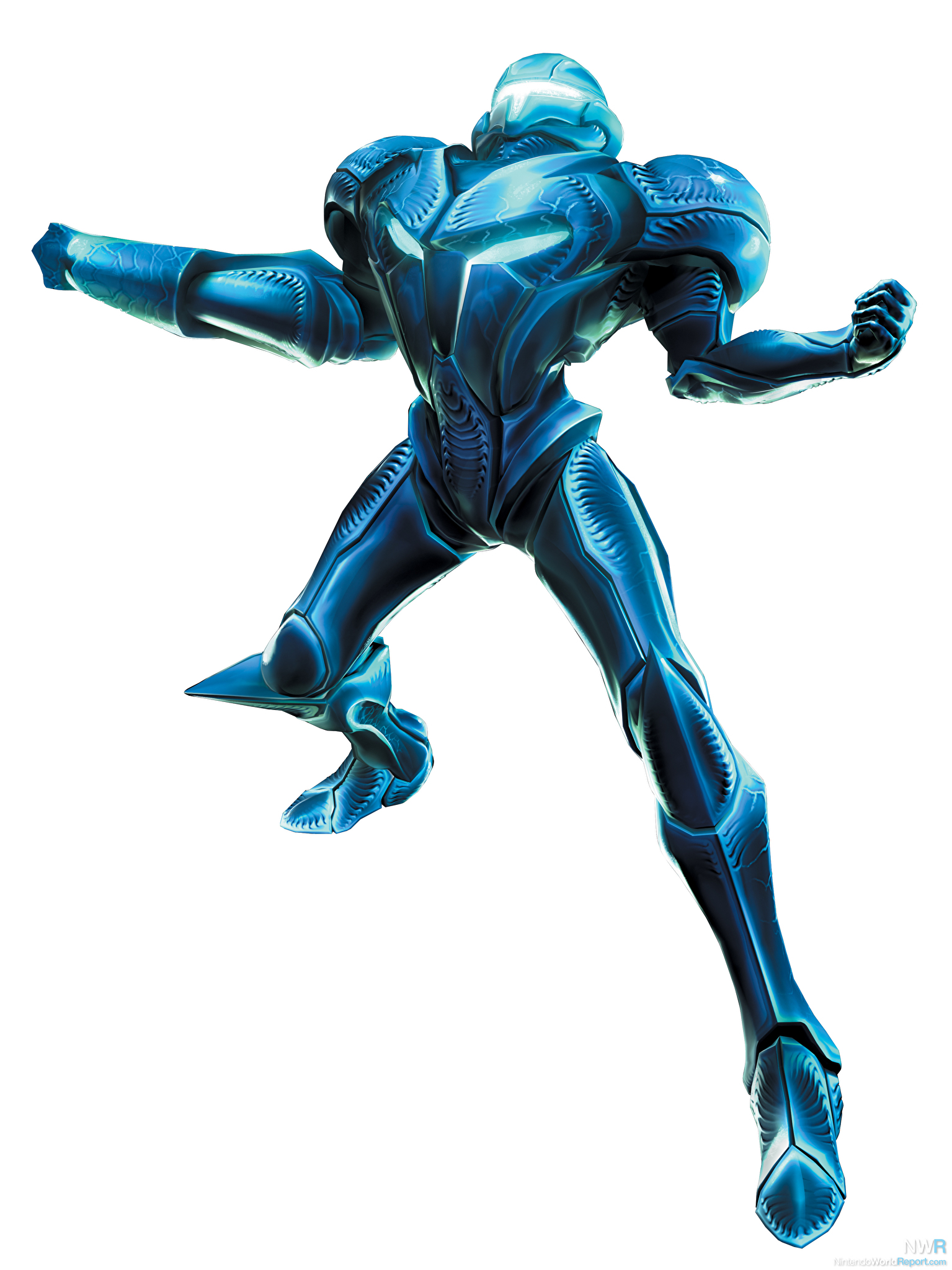 Why She Deserves A Spot:

Currently, the Metroid series has only had one character to represent itself in the Super Smash Bros. series. That character, while having two playable forms in Brawl, is none other than the main protagonist, Samus Aran.
The Metroid series is one of Nintendo's biggest and I think it's time to see a villain from Metroid elevated to playable status in the next entries in the Smash Bros. series. If I had to pick one villain to choose from, it would undoubtedly be Dark Samus. She is the main antagonist of the Metroid Prime Trilogy and has a plethora of special abilities that could make her unique.
Dark Samus' ground movement should be similar to Mewtwo's in Smash Bros. Melee. She should hover while moving but be firmly planted on the ground while standing still. As far as standard attacks go, many of them could be partially cloned from Samus, giving them different effects and a Phazon look. I do, however, think her down smash should raise a small pillar of Phazon up around her from the ground, similar to an attack seen in Metroid Prime 2: Echoes.
I envision her up special move recovery being similar to Lucario's in Smash Bros. Brawl. For those unaware, it would cause Lucario to shoot in a short controllable direction. This recovery should be altered for Dark Samus in a way that makes it go longer, with more control, at the expense of being slower. This would make her first recovery option very useful at the expense of being risky.
Her second recovery could also function as an attack. I'll call it the Phazon Charge. This left or right special move could cause Dark Samus to hover in place for a second or two, doing a back flip, before dashing to the side, surrounded by a ball of Phazon. Not much vertical height to gain as a recovery option, but still worth using and far less risky.

A Phazon Blast would be the perfect neutral special move. This attack would charge in a way similar to Samus's; however, it wouldn't release one powerful shot. Instead it could shoot out a bunch of Phazon pellets. While the projectile spray is unleashed I think it would be cool if the player had the ability to, slightly, move the stream up or down. Also, if this attack is charged in the air Dark Samus should just halt in place until it's fully charged, unlike Samus, who falls.
Her final special attack is one I made up completely, the Phazon Drip. This down special move could force Dark Samus into a Morph Ball for a second in order to release a fast falling drop of Phazon. This attack would case a few points of poison damage if it manages to directly hit an opponent. If it does, however, hit a platform, I think it should stick around for a few second and cause damage, although less than a direct hit, to anyone foolish enough to step on it.
Dark Samus could also have an amazing Final Smash inspired by one of her abilities seen in Metroid Prime 3: Corruption, the Dark Echo. This Final Smash could cause two additional Dark Samus figures to split from the playable character. These computer controlled Dark Echoes could then fight alongside the player-controlled character for a predetermined amount of time, or until they are knocked out.

Overall, Dark Samus is a character that has a ton of potential. Hopefully she does become playable since the Metroid series needs more representation in Nintendo's all-star fighting series.

First Appearance: Metroid Prime (2002)
Latest Appearance: Metroid Prime Trilogy (2009)
-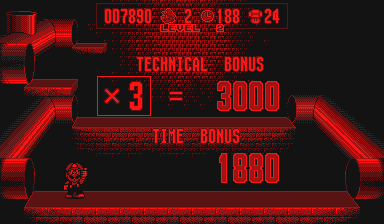 Bonus Dream: Stage
Where: Mario Clash
Mario Clash is a nearly forgotten Mario title that was released on the Virtual Boy. However, its stage construction leads to some unique gameplay elements which would allow it to become a fantastic Smash Bros. stage.
Why It Deserves To Be A Stage:
To tell you the truth, I've never even played Mario Clash. Yes, I bought the Virtual Boy at launch and rented many games, but Mario Clash is one that managed to elude my grasp. I was, however, fully aware of its existence and can fully understand its potential as a Smash Bros stage.
The stage itself would be a perfect nod to the Virtual Boy. To date, no Smash Bros. stage has ever been based on a Virtual Boy title. It's time Nintendo's original third pillar got some love.
Gameplay on the red and black stage would be relatively simple. The only stage hazards would be Koopa Troopas, Spike Tops, Sidesteppers, and more occasionally coming out of the pipes.
What would make this stage truly unique would be the ability for the player to enter the pipes on the sides of the stage to enter the background. This would give the players the option of having different planes to fight on. One player dominating in the foreground? Run to the background!
I wouldn't even mind if this stage was exclusive to the 3DS version of the new Smash Bros. games. Having a Mario Clash stage in true 3D would add even more to the experience. It's something that really has to be done.
First Appearance: Mario Clash (VB) (1995)
Latest Appearance: WarioWare, Inc. Mega Party Game$! (GCN) (2004)
Special thanks to Tom Malina for sharing Dark Samus attack ideas with me.
Mario Clash game image courtesy of PlanetVB.com.