The best prescription.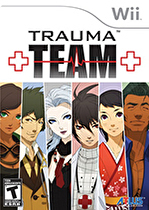 After its debut entry, Atlus' Trauma Center series received a steady stream of follow-ups, each with a focus on the fast-paced surgery gameplay introduced by the 2005 DS game. Quality aside, the three subsequent games were highly iterative of the concepts introduced in Trauma Center: Under the Knife, and by repeatedly relying on the surgical tropes and narrative gimmicks of the original, the once-exciting series managed to slip into a strange purgatory. The level of polish and intensity may have carried across from sequel to subsequent sequel, but the lack of originality was glaring, and the series was quickly reaching a point of necessary change. After four games based solely on the same complex task, Atlus needed to resuscitate what had become a well received yet somewhat stagnant concept.
After two Trauma Center titles came to Wii (Second Opinion, the 2006 remake of the original DS game, and 2008's New Blood), there was little new ground to cover in terms of having players perform high-stakes digital operations, on the handheld or the console. The former successfully transposed the cramped, intricate touch screen gameplay to the well-suited controls of the Wii, while the latter introduced cooperative multiplayer. While a third Wii game featuring only intricate surgical work would likely have done well, Atlus chose to lead the series in a slightly different direction with its next project.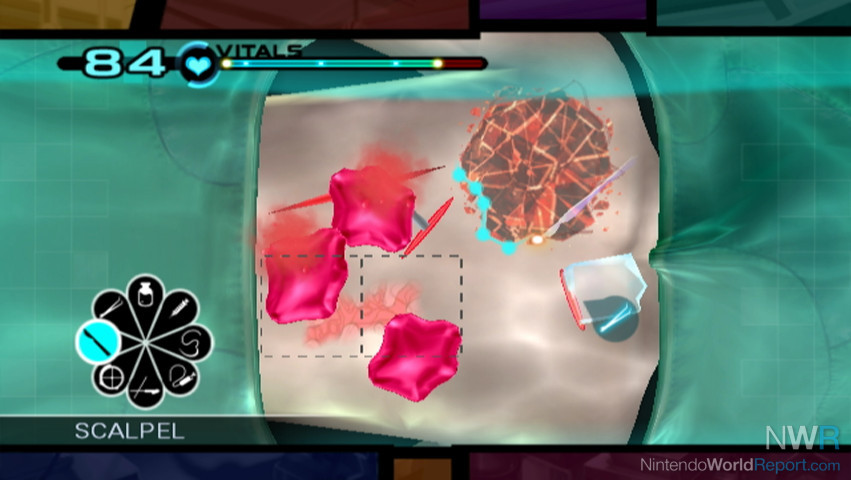 With the development of four Trauma games (and several years' worth of experience doing so on the Wii) under its belt, Atlus' decision to expand the scope of its puzzle-like simulation to new fields made sense. The first Trauma Center was one of the earlier and more successful games designed to contour the DS' fresh interface. At that point in time, emulating the intensity of surgical procedures and their required dexterousness seemed enough of an accomplishment on the handheld. Truly advancing the series would require moving beyond the purely surgical gameplay that made sense and worked best in the past. This new trauma would call for a team.
Trauma Team was billed as a necessary grounding of the series, which had often brushed up against some extravagant scenarios as a result of its priority of fierce super surgery. By bumping the cast of hospital professions up to six, Trauma Team took a game that had mostly been a test of patience, precision, and resolve, and rounded it into a comparatively more serious and realistic drama. The introduction of distinct and vocal personalities, multiple narrative lines, and animated story sequences also helped establish the game's increased emphasis on real-world situations and consequences. Trauma Team weaves characters' stories into a plot that, while a bit far reaching, is overall more concerned with its people. Using an ensemble cast strengthens this approach, and makes Trauma Team more dynamic and approachable in both story and gameplay.
Surgery can't heal alone, though, and the five other disciplines of medicine Trauma Team features (first response, diagnostics, forensics, endoscopy, and orthopedics) are at once fresh variations of gameplay and logical extensions of the hospital-based drama the series always dealt in. These professions, and the colorful characters that practice them, play off one another to great effect throughout the course of the game. The fields have their own story threads that fit within a much broader, enveloping narrative arc; each character has six or so chapters that form a sort of individual plot but also contribute and tie in with concurrent events in other characters' stories. That each group of chapters is given ample space to establish the character's personality, area of expertise, and importance in the main narrative through gameplay is one of Trauma Team's greatest strengths. While the game still hangs much of its appeal on the surgery campaign, no other activity is diminished by its presence; some arguably eclipse it in terms of personality and pure playability, which says a lot about the quality of the segmented structure Trauma Team introduces.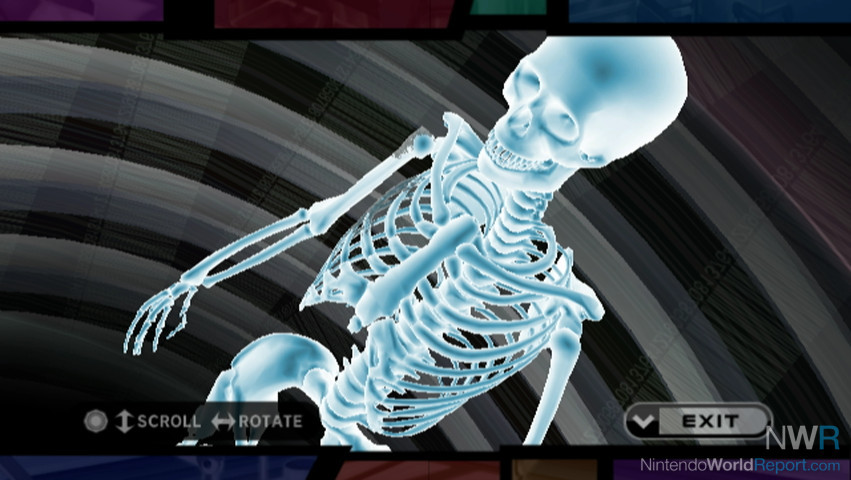 Aside from the story (and occasionally patients) they share, the disciplines have little overlap; each requires a different set of skills, both physical and mental. Some, like forensics and diagnostics, sacrifice the succinctness of a linear, high-tension operation in favor of a slower and more elaborate burn. Though that step down from the series' usual white-knuckle cutting and suturing can be jarring at first, solving a murder or handing down a correct diagnosis is just as satisfying in its own time, as is dealing with the subject matter of each. These fields are also more fulfilling from a story perspective, and work to flesh out otherwise untouched sections of a case with some truly deep, often disturbing turns. By comparison, more rudimentary jobs like orthopedics and endoscopy are shorter, and often act as palate cleansers. Having multiple activities, as well the option to jump between them, curbs the series' reliance on high-strung, spartan surgery jobs, and evens out the experience with more opportunities to change the speed and direction of the narrative.
As the third game in the series on Wii, Trauma Team brings tight and consistent controls in each of the six fields. Having the ability to essentially use both hands for a procedure is effective and ergonomic, making what can initially seem like complex tasks relatively simple to accomplish. Trauma Team also benefits from not adopting the timed gameplay of its predecessors, opting instead to grant the player an allotted number of "misses."
Trauma Team was a welcome and mostly successful stab at innovation from Atlus after relying on what was already a pretty solid formula. The amount of original content included in the game, along with some much-needed tweaks and new visual flair, elevated Trauma Team above tired iteration, and made it one of the Wii's best.