Here's what the winner got.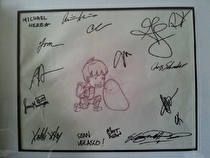 With the expected E3-related craziness all settled down and behind us, our Hug Button Contest winner Evan Jones contacted me to let us know that his A Boy and His Blob development artwork arrived from WayForward.
Evan was nice enough to snap a picture for us, as well! Thanks, man! Looks like an awesome prize! If you can't recall, Evan submitted an adorable Okamiden art piece for the contest, which had the entire NWR staff gushing over its sheer heartwarming cuddliness.
Click here to see his entry as well as all the other great art we were sent, and you can check out his prize below: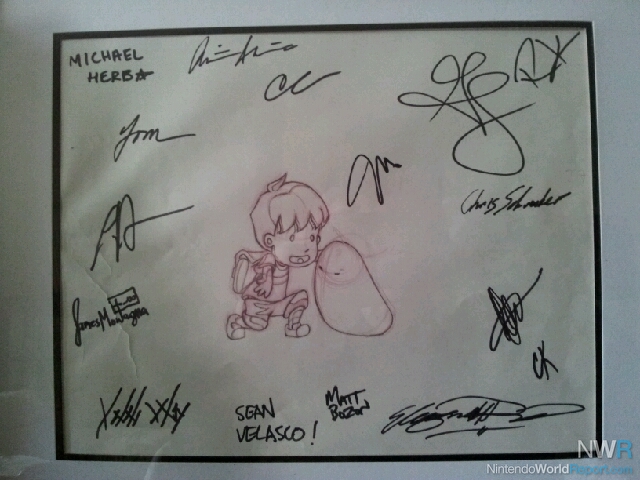 Say it with me, guys; "DAWWWWW!"
Once again, thanks to all who entered. I'm always trying to come up with awesome ways to get our readers involved in the site, so hopefully we'll have some fun new contests in the near future. Hugs to all!