Learn how to play tennis and then relax on a boat ride in the rivers of Tokyo.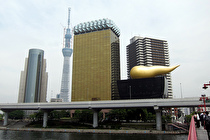 There was a decent update this week, with two Virtual Console games, some DLC, and the Mario Kart 7 patch from Nintendo. Add to that some new video content, and you have another great week for the eShop in Japan. Here's what was released:
Virtual Console
Downtown Nekketsu Kōshinkyoku Dokodemo Dai Undokai (Game Boy) – 400 yen
Sonic Labyrinth (Game Gear) – 300 yen
DLC
Theatrhythm Final Fantasy Songs (4 Songs) – 150 yen each
Mario Kart 7 Patch – FREE
Video Content
Nintendo continues their barrage of Mario Tennis-related video content this week. This time, some interesting videos, featuring former Japanese professional tennis players Shuzo Matsuoka and Ai Sugiyama provide gamers with advice about playing tennis. Obviously, the advice they give is best used in the real world; however, they are constantly reminding you that this translates well into the game. It's actually some pretty interesting stuff and although it seems like some tips should be common sense, they could truly help you out when you play the game or a game of tennis in the real world. Check out the lessons one through four below!
There were several other videos uploaded as well. Square Enix has a preview video for the latest batch of DLC for Theatrhythm. There is also a new tutorial video for Culdcept, as well as a gameplay video for Sonic Labyrinth. One of the most interesting videos this week is a new story trailer for Project Zero 2: Wii Edition. Expanding upon the original, the new trailer reveals many other elements of the story, such as a seemingly ghost-ridden old Japanese village, and a connection it has between the game's protagonist and the mysterious crimson butterfly. You can check out this creepy trailer below.
Software Impressions/SpotPass TV Shout Out
I decided to take another week off from purchasing software. I was thinking about picking up Sonic Labyrinth this week, but after watching the gameplay trailer on the eShop, I promptly changed my mind. However, this gives me another opportunity to share with you the greatness that is Itsu no Ma ni Terebi. As many of you know, the gaming world was shaken to the core last week when Nintendo announced the cancelation of the free streaming 3D service in Japan on June 20. Because of this, I have vowed to watch every episode until the closing of the series next month. It's a hard job, but that's what I'm here for!
As I mentioned last week, the programming has changed slightly over the past few months, with a few shows being shuffled out, new ones shuffled in, and new takes on the older programming put into place as well. Originally, there was a segment that focused on Japanese trains that would give the viewer nearly the same view that the train driver would have as he drives the tracks of Japan. There are quite a few trains and train lines in Japan, but recently the producers of the show have chosen a bit more of an interesting route by taking to the water. Now the entire focus is showing you different sights by using waterways in Japan.
With the episodes I have seen, they are cruising around the Edo River in Tokyo and seeing sights such as Tokyo Sky Tree and even the famous "golden poo" close to Asakusa station. For a little bit of background on the "golden poo," it's actually not supposed to be depicting fecal matter at all. It sits atop the Asahi Beer Hall, which serves as one of the buildings of the companies headquarters, and is supposed to represent the frothy head and "burning heart of Asahi beer." I don't know about you, but after seeing the building many times in person, as well as in pictures (and on today's Itsu no Ma ni Terebi), I have always found it difficult to picture this! Of course it's a pity this service is coming to a close, but what I think is even a bigger pity is that things like this don't make it outside of Japan.