Nintendo Direct, April edition! Also, Fire Emblem DLC Characters and the 3DS firmware update!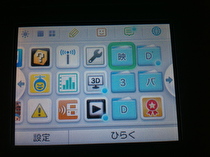 This past weekend, Nintendo dumped another Nintendo DIrect on fans in both Japan and Europe. For Japanese Nintendo 3DS owners, this means quite a bit of content became available for them immediately after the event. This week, I'm going to recap what was released last weekend after the conference as well as other content available on the eShop this week. Check it out:
3DS Downloadable Content
3D Classics Hoshi no Kirby Yume no Izumi no Monogatari (Kirby's Adventure) – 600 yen
ARC STYLE: Sangokushi Pinball – 700 yen
Bloody Vampire – 600 yen
Virtual Console
Megami Tensei Gaiden Last Bible (Game Boy Color) – 600 yen
DLC
Theatrhythm Final Fantasy Songs (Four Songs) – 150 yen each
Fire Emblem: Kakusei Character (Marth) – FREE (04/19-05/31)
Fire Emblem: Kakusei Character (Roy) – 250 yen
Fire Emblem: Kakusei Characer (Leaf) – 350 yen
Video Content
Some of the biggest amounts of content came in the form of videos directly from the Nintendo Direct Conference. 3DS users can view the entire conference streaming directly from their systems and can also view videos of Pokémon Black and White 2, Guild 01, Project X Zone, Etrian Odyssey IV, and Culdcept. You can also download 3D videos for Rune Factory IV, Etrian Odyssey, and Danbōru Senki Baku Boost (Little Battlers eXperience).
Nintendo also posted a preview video for the upcoming Mario Tennis Open on the 3DS as well as a streaming 3D video for the latest and final 3D Classic in Japan, Kirby's Adventure.
Software Impressions
Outside of the glut of games and video content that hit the eShop this week, users all around the globe have had the chance to download the latest 3DS firmware update and give it a spin. The biggest additions to this firmware update are the ability to create folders to organize your games and applications as well as adding the ability to patch games. Not only that, but the eShop also received a small facelift. Instead of having one row of icons to sift through, there are now two rows. The top row is home to the latest updates, for example, this week housing a spot for Nintendo Direct, Kirby games, and Mario Tennis (and of course, more items). The bottom row holds quick access to downloadable software, 3D streaming videos, and Game Center CX. It's a very subtle, but more sensible way to for gamers to access content.
The addition of folders is well overdue and something that I have been longing for since the I first purchased my Wii back in 2006. For people like me, who have well over fifty items on their 3DS home screen, not having folders in a day in age where smartphones rule the roost seemed nonsensical. The inclusion in the firmware update is definitely a welcome one, but it is not without faults. While I finally have everything on my 3DS on one whole page of the menu, only allowing one character to identify a folder seems eccentric. Having folders just labeled "D" for demos, and the another one that is "D" for downloadable content is clearly not going to work out for me. Although this is indeed a minor gripe (obviously I could just memorize which folder is which based upon placement, or via another label), I am delighted to see Nintendo making the 3DS more and more functional with each update. They still have a way to go, but this just goes to show that Nintendo has come a long from the days of the stubbornness with the Wii online infrastructure.