April's Nintendo Direct in Japan slowly transforms into a week of gold.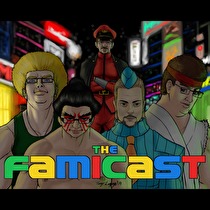 Subscribe via iTunes (Please rate and review, too!)
The Famicast crew assembles once again for your monthly Japanese Nintendo fix. This time, JC, Danny, 'NintenDaan' Koopman, and Minoru gather to give you the latest on what is happening in the world of Nintendo in the Land of the Rising Sun.
First up, the guys go over the all Japan-related announcements that were made during the April 21 Nintendo Direct Conference. Plenty of megatons were announced, many of which are also available now in Japan and in other territories as well. Check out this lengthy segment to see if there was anything that you may have missed.
New Business this episode contains less rhythm than the past two episodes (though some is thrown in for good measure!) and a mix of old and new releases. Barrel rolls, moon walking, strategy RPGs, and 100+ hours of Kid Icarus: Uprising are all discussed.
Last up, the Famicrew talks about Golden Week, a collection of holidays from late April through the first week in May. The origins of the holiday, drinking and riding (bicycles), and hanami are all touched upon in the Life in Japan segment.
Pull up your chair, grab your favorite alcoholic beverage, and don't forget to turn on your 3DS and the cherry viewing mode in Sakura Samurai to fully enjoy this episode!
We'd like to apologize in advance for the audio issues with Daan Koopman's track as it comes out of stereo sound and only outputs to the left audio channel. We sincerely hope that it doesn't affect your enjoyment of the show.
– Famicast Team
This podcast was edited by Danny Bivens.
Music for this episode of The Famicast is used with permission from 8 Bit Weapon. You can purchase their music and shirts from their website 8bitweapon.com
Additional music for this episode of The Famicast is copyrighted to Nintendo, and is included under fair use protection.