The Cube saw a generous helping of great music in its time.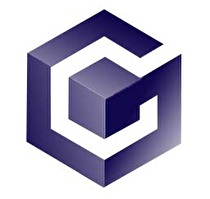 As is the case with each generation of consoles, the GameCube had a full library of games with exemplary music. In our ongoing celebration of its tenth anniversary, we're taking a good, hard look at—and a listen to—some of the best soundtracks on the system.
Amazing Island
Well-known composer Yuzo Koshiro's score for this hybrid monster creator/mini-game collection complements with a host of breezy yet punctual tracks. The layered melodies are short and sweet, but often come on the back of a driving, semi-electronic beat that gives the whole thing an appropriately mishmash-y composure.
Animal Crossing
It's always a beautiful day in the Animal Crossing neighborhood, and even with so many activities to partake in, there's an appropriate tune for just about everything. The folksy charm it embodies so well comes through in the diversity of its sometimes jazzy, sometimes pop-y, always relaxing soundtrack, as well as the cross-genre talents of local musician K.K. Slider—an animal personification of composer Kazumi Totaka.
Baten Kaitos: Eternal Wings and the Lost Ocean
While it's often too easy to write off a lot of RPG music for its banality and lack of musical depth, Baten Kaitos—through composer Motoi Sakuraba—achieves quite the opposite. Each track is embodied with the same depth of feeling and musical detail, regardless of inherent intensity or style, and the result is a consistently rich flow of aural enjoyment.
Beyond Good & Evil
Beyond Good & Evil's soundtrack is home to a bracingly eclectic grouping of genres and tones, which somehow come together in a Legend of Zelda/world percussion/ hybrid. It's soft and introspective when it needs to be, but also brings the rhythm and bombast when the moment is just right.
Billy Hatcher and the Giant Egg
A game based around rolling and manipulating giant eggs just screams for a soundtrack dripping with whimsy, a requisite Billy Hatcher's fills thoroughly. Though most tracks bounce along with kinetic glee, the music as a whole refrains from slipping into the realm of overwhelming, unapproachable cuteness.
Chibi-Robo
For such a relatively simplistic and innocent game, Chibi-Robo! has a surprisingly deep, layered aural component. Ranging in tone and style, the music can slide from bouncy and carefree to melancholy, funky, or relaxing in the space of just a few tracks.
Cubivore
The soundtrack to this esoteric curiosity is anything but. Featuring a heavy emphasis on top-notch piano, string, and horn arrangements, it provides a pleasant contrast of sorts to the quirky goings on of the game.
Dance Dance Revolution: Mario Mix
Mario Mix is certainly one the plumber's more eccentric departures, but there's no debating the effective and reverent injection of the many of the series' classic songs—including more than a few lesser known tunes—into the traditional formula of this dance game.
Eternal Darkness: Sanity's Requiem
A deep, dark drone acts as the undercurrent to much of Eternal Darkness's ominous score. It might be crisp and eloquent at times, but in the proper context it's downright chilling.
Final Fantasy Crystal Chronicles
There's a gypsy-like simplicity in Crystal Chronicles' soundtrack that distinguishes it from typical RPG fare. Its echoing percussion beats and wispy woodwind melodies evoke a unique closeness, and added innumerably to the overall composition.
Fire Emblem: Path of Radiance
Fire Emblem's hard-edged strategic gameplay is matched by the striking nobility of its music. The powerful orchestral composition, while certainly grandiose, is hardly devoid of emotion.
F-Zero GX
The music of the F-Zero series has seen a gradual increase in, among other things, ridiculousness and awesomeness. While GX eschews the butt rock of F-Zero X for a smattering of more hard-edged pop metal, the over-the-top soul of the soundtrack is still safely intact.