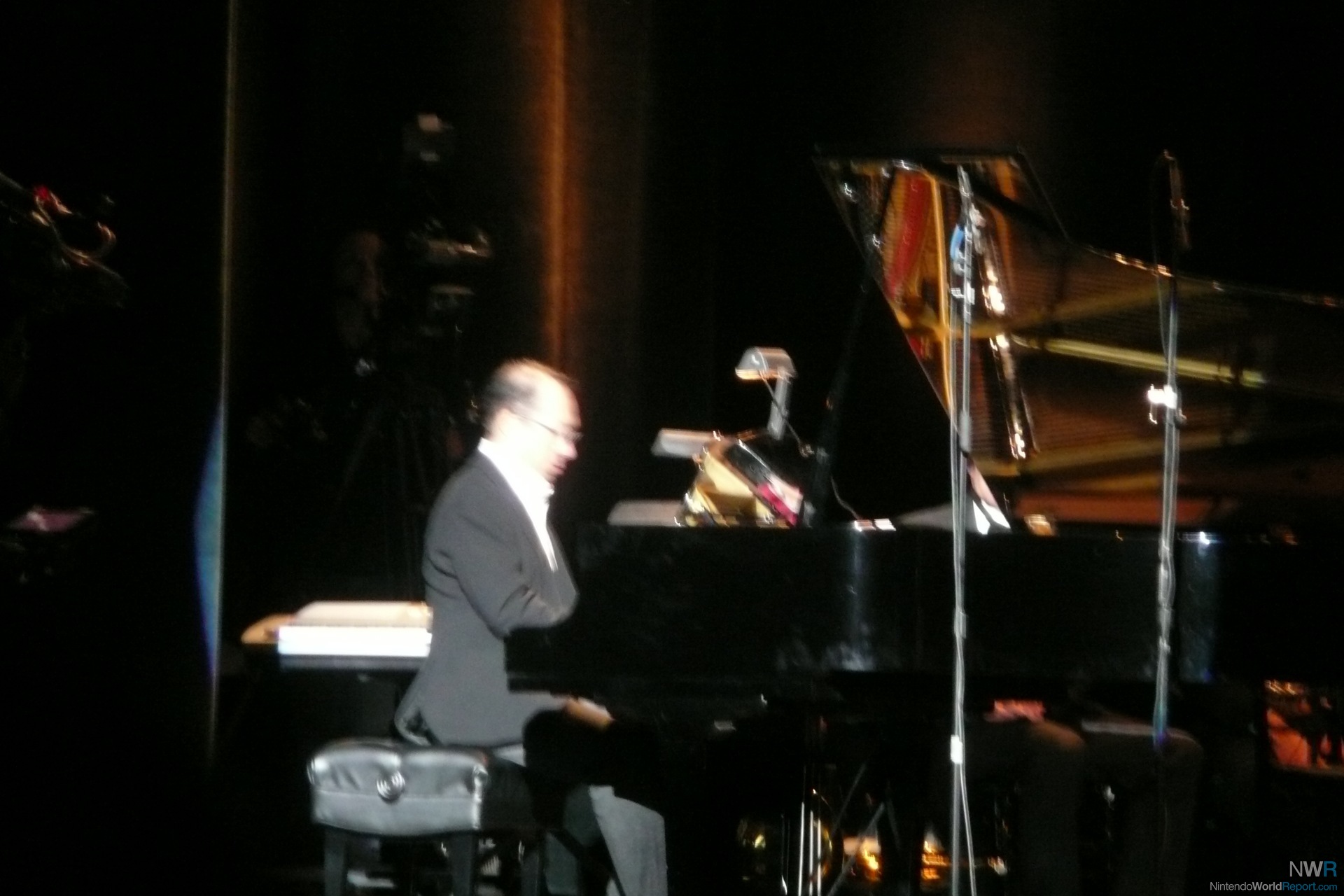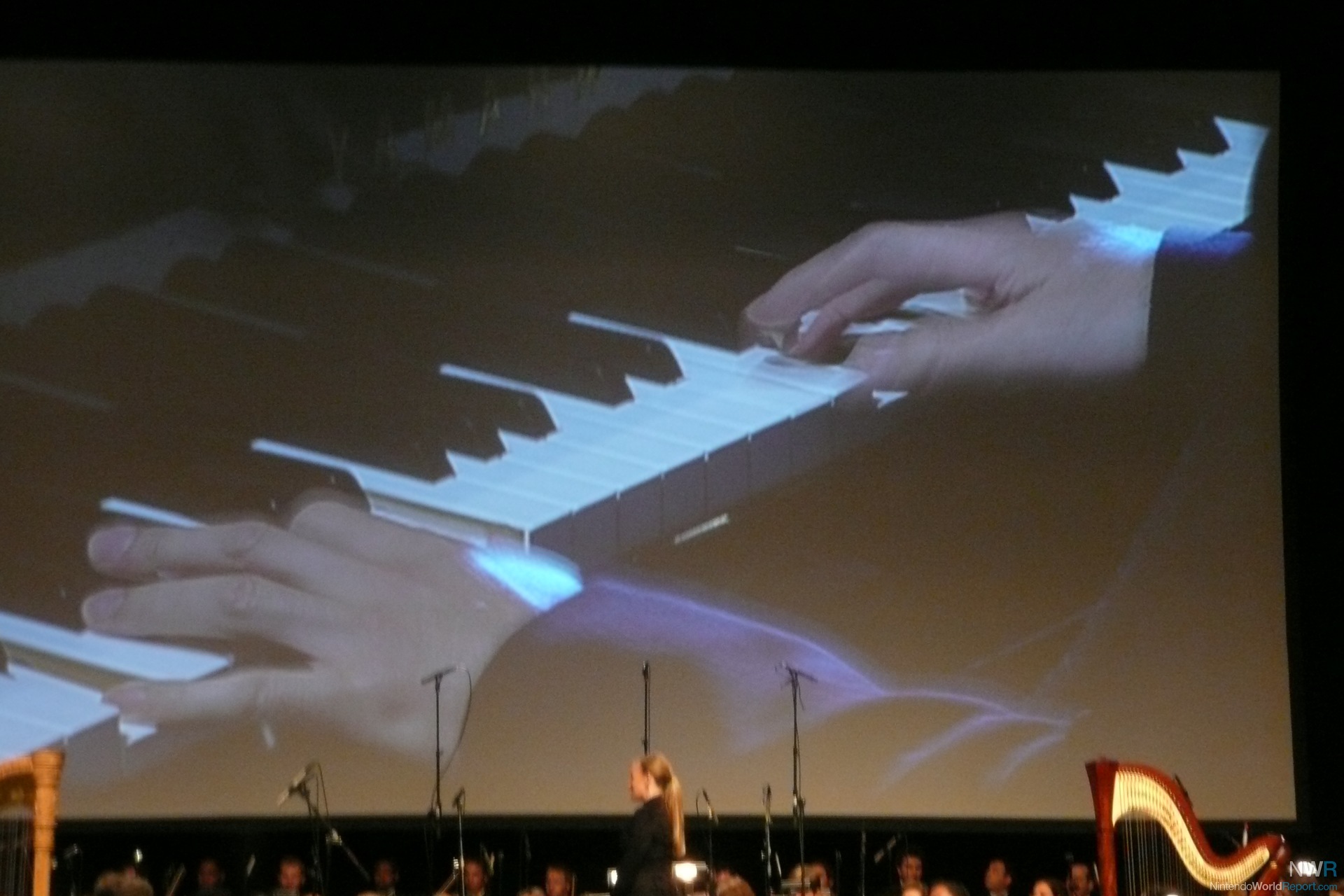 Mr. Kondo on the Piano
The crowd was of course ecstatic with the production and gave the performers a standing ovation, demanding an encore. The conductor hardly put up a fight, thanking the crowd for being the best audience ever before introducing Koji Kondo to the stage. Mr. Kondo performed a beautiful piano rendition of the pensive "Grandma's Theme" from Wind Waker. One of Wind Waker's less celebrated but still wonderful compositions, Mr. Kondo's selection was quite unexpected, and the crowd held onto Mr. Kondo's every note. Perhaps even more surprising, Mr. Kondo proceeded to thank the audience at length in English for their love and support for the Zelda franchise over twenty-five years. Although many in the audience may not have fully appreciated it, speaking in English in front of such a large audience is very frighting for most Japanese professionals, and in Japanese culture such a gesture is held in the highest regard.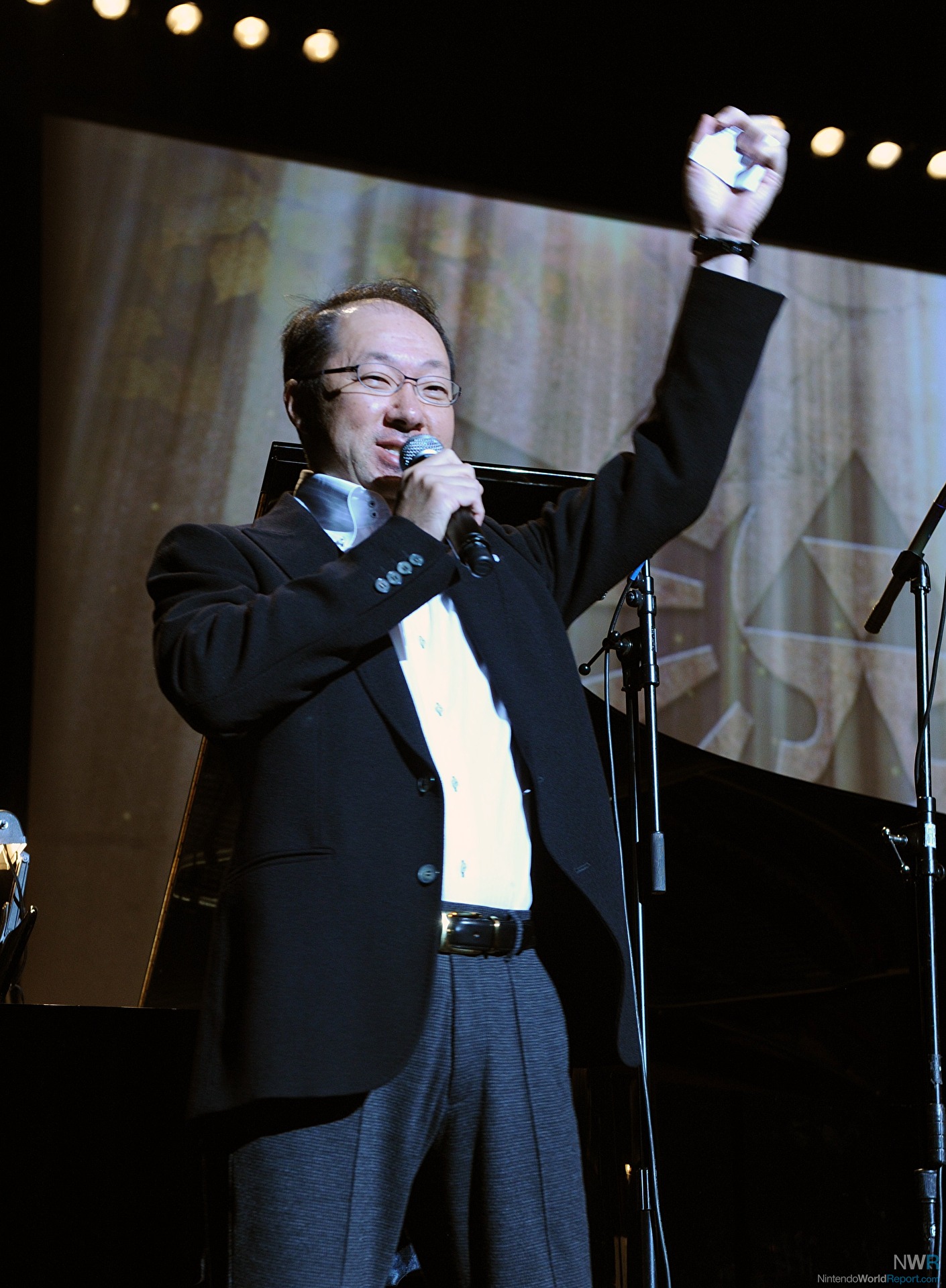 Mr. Kondo thanks his audience, えいごで!
(photo courtesy of Nintendo of America)
Eiji Aunoma and his translator (again, Bill Trinen) then took the stage to rather transparently promote the upcoming Skyward Sword for Wii. In addition to highlighting its motion control-centric gameplay, he emphasized the importance music plays in this game. In a shameless plea that underlines how critical this game is to Nintendo's fiscal earnings, Aonuma went as far as to ask those in the audience to buy the game, play it, and then "recommend it to all your friends." He then introduced the final song of the night: an extended version of the main theme from Skyward Sword, now well known amongst enthusiasts as the song from game trailers as well as Zelda's Lullaby played backwards.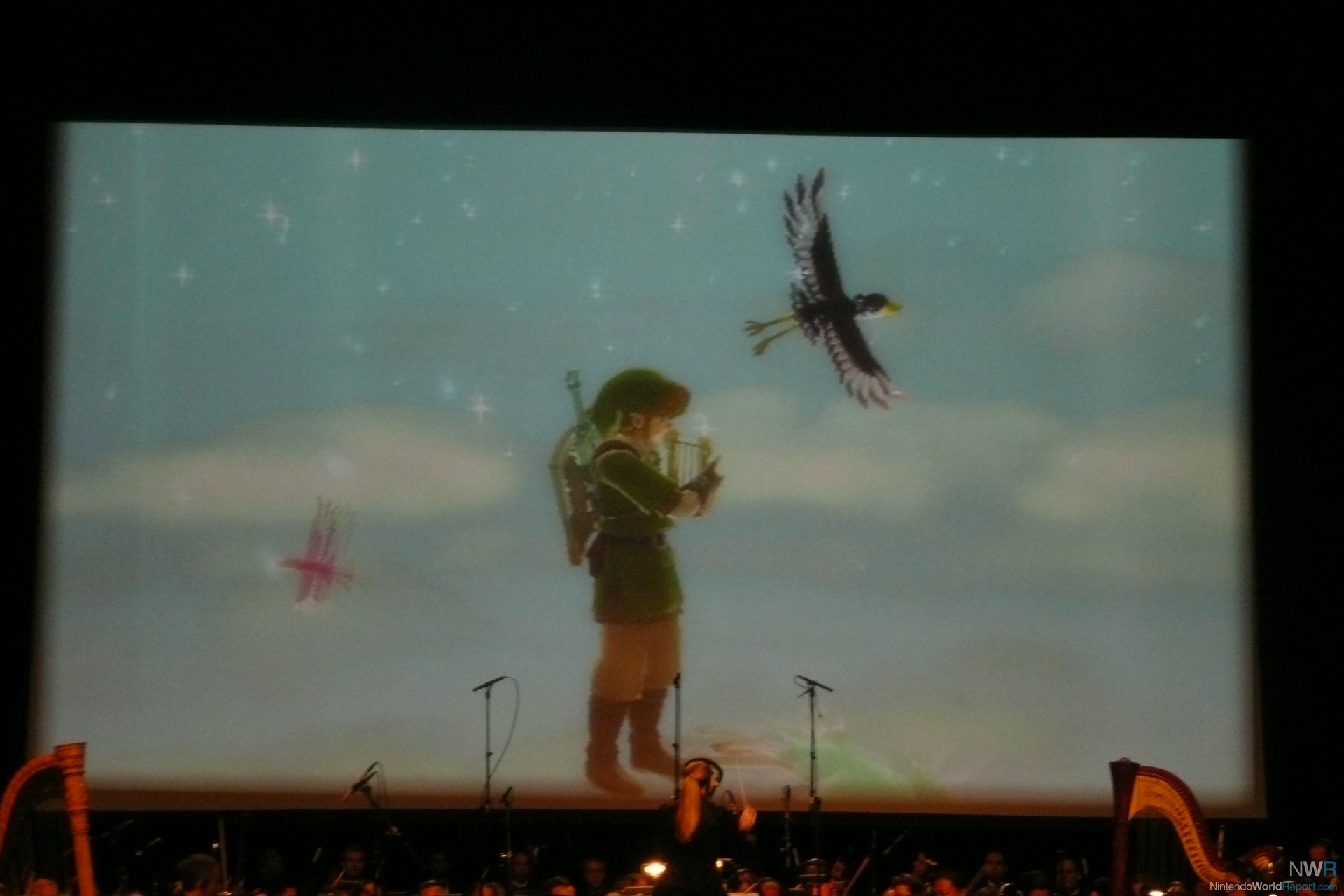 Music in Skyward Sword