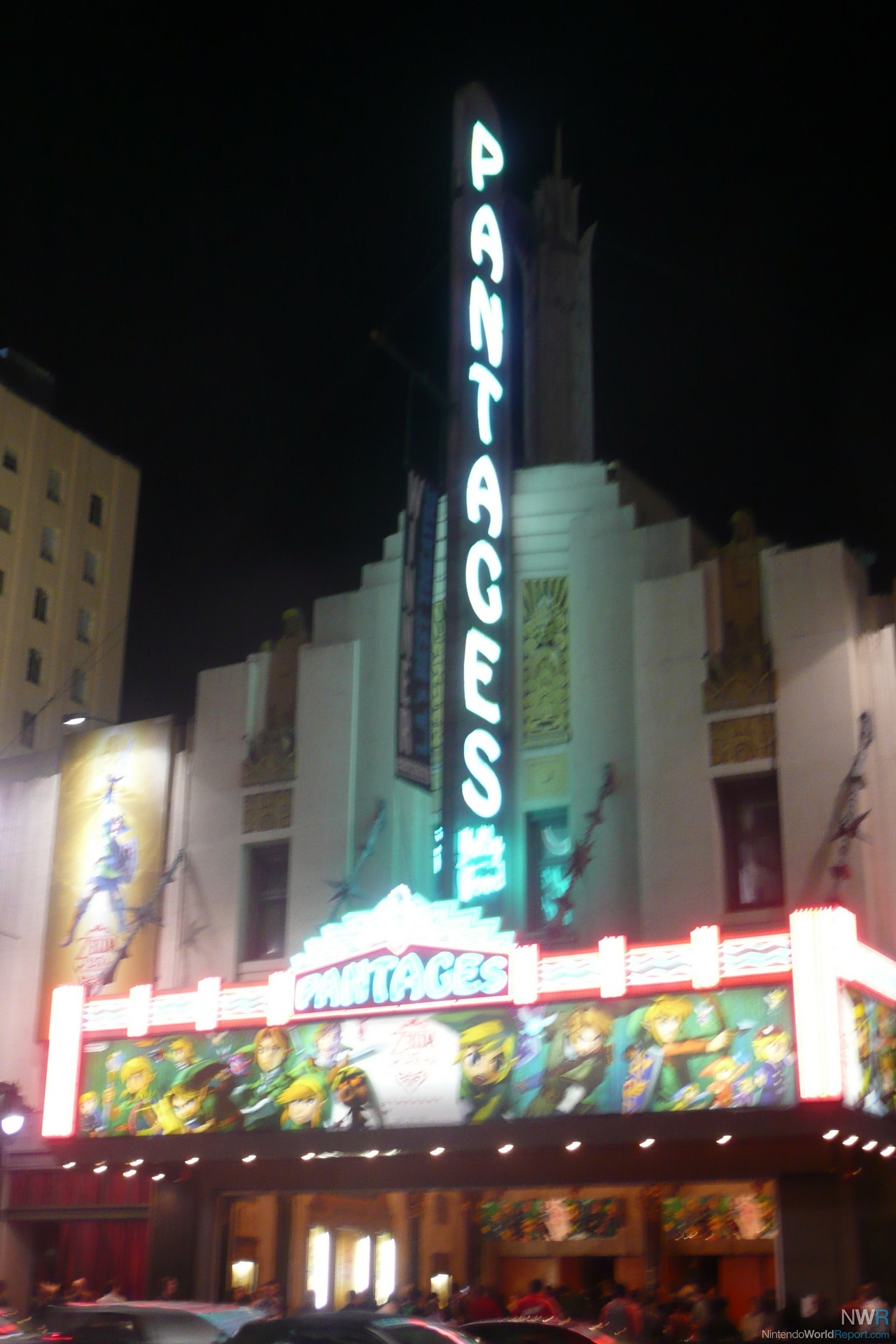 Link Takes Over Hollywood
The Pantages Theater in Hollywood was an excellent venue for the concert. Zelda banners with various artwork decorated the iconic building, promoting Skyward Sword and the downloadable Four Swords Adventures DSiWare and 3DS eShop release. Inside, the golden theater's lobby was packed with Nintendo fans eager to purchase posters and T-shirts from the event or try out playable demos of Skyward Sword. The event planners even managed to hang golden drapes with Hyrule's royal crest, making the famous theater itself feel like something out of Wind Waker.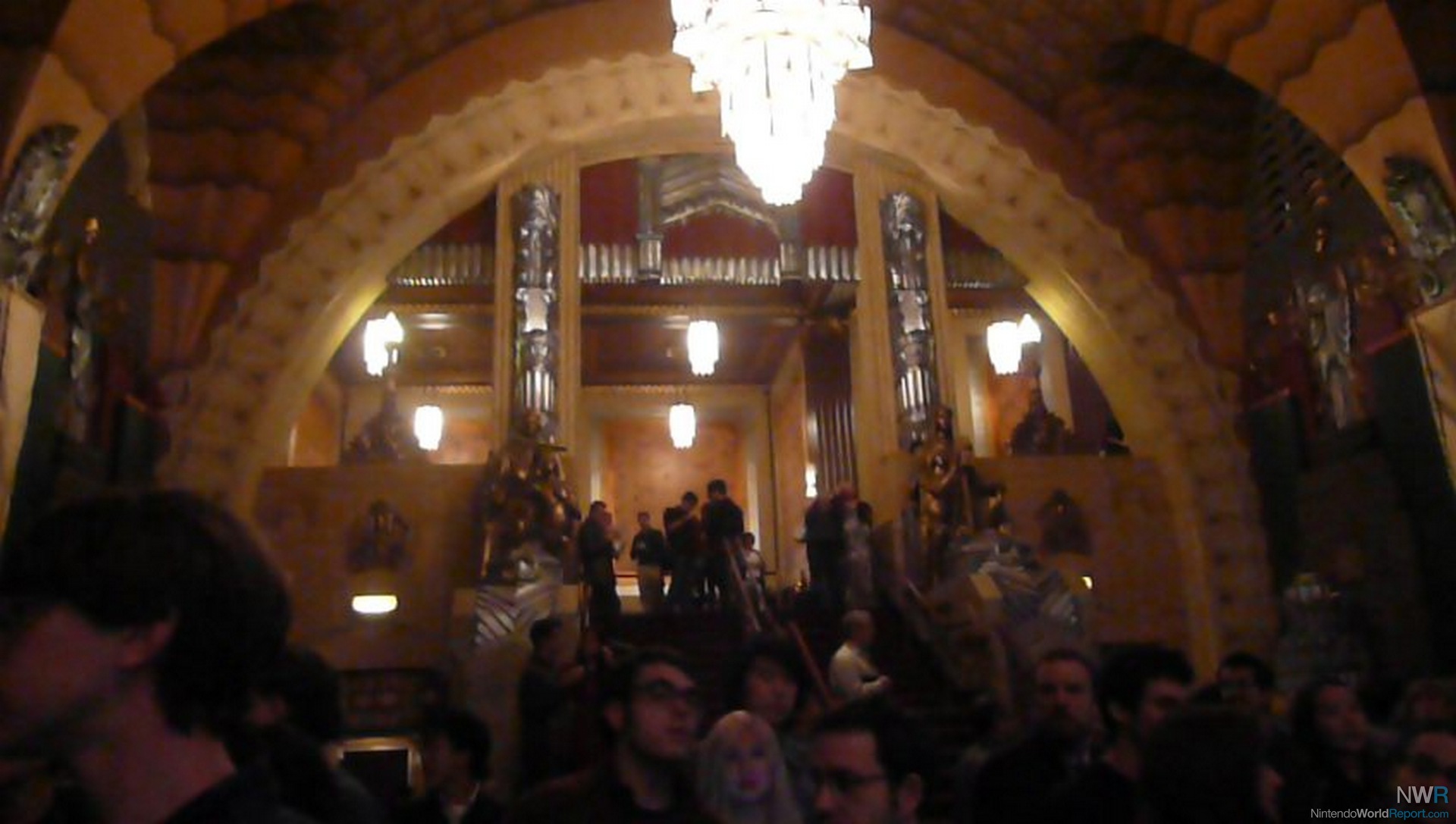 Inside the Lobby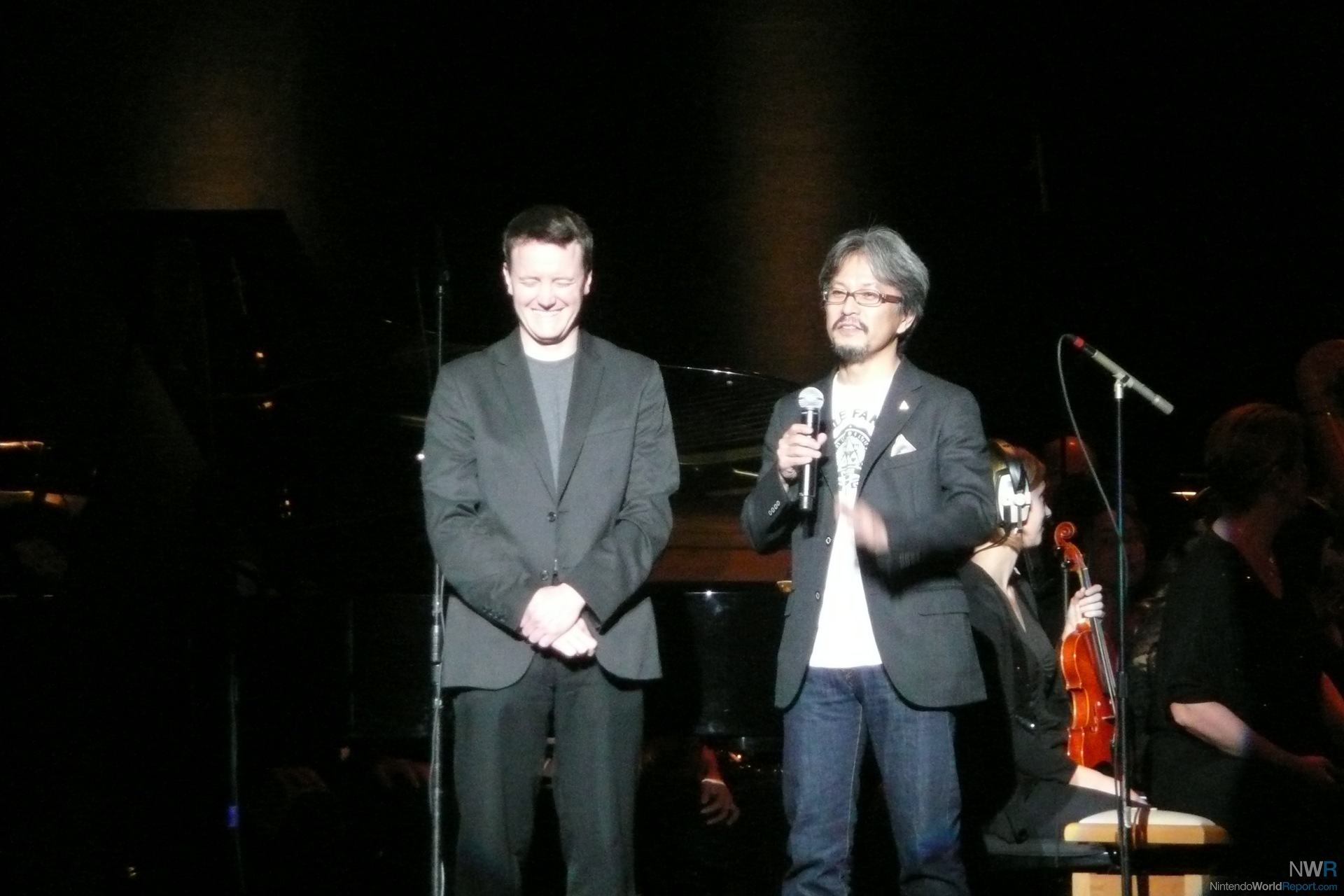 Aonuma introduces the show
To kick off the show, Zelda producer Eiji Aonuma and Nintendo translator Bill Trinen took the stage to thank the audience for their passion for the series. Mr. Aonuma expressed his desire to make people cry during the concert, and pointed out that—unlike during the Tokyo event—this concert's music would be accompanied by scenes taken from the Zelda games that were projected behind the orchestra. After a spoilers warning, Mr. Aonuma introduced Conductor Eimear Noone and the performers of Orchestra Nova.