Two games from the same franchise round out the top 10.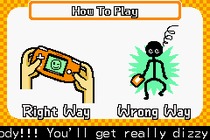 #2 - WarioWare Inc.: Mega MicroGame$

Wario is an odd character to begin with. He is a bizarro version of Nintendo's plucky plumber Mario who is obsessed with collecting treasure and loves garlic. So what happens when you place him in one of Nintendo's weirdest games to date? One of the best Game Boy Advance games ever. WarioWare is a crazy game that offers over 200 micro-games, games that last a mere five seconds. Those five seconds, however, become some of the most memorable experiences on the handheld. Add to that very bizarre but lovable characters, lots of Nintendo nostalgia, catchy music and gameplay that is more than accessible, and you have one of the finest games in Nintendo's already impressive repertoire of titles. Check out our original review.
#1 - WarioWare Twisted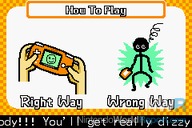 A sequel often does one of two things: rely on the tried and true, or improve and expand on the concepts seen in the first product. WarioWare Twisted keeps the winning gameplay of the first game… and adds a gyro sensor to it. As basic as this may seem, this creates an amazing gameplay experience that immerses the player in the best way possible. Twisted features excellent motion gameplay, thanks to excellently designed micro-games. WarioWare's unique brand of weirdness is still present, and is the cherry in a magnificent ice cream of innovation in control, music, and gameplay. Check our review of the game.