In a multi-part retrospective to commemorate the site's 10th Anniversary, we take a look back at every year of the site's existence.
2008 NWR Handheld Game of the Year
by Carmine M. Red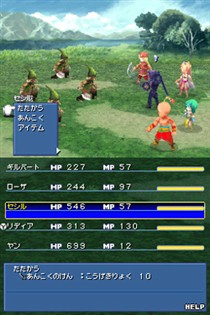 Developer: Square Enix
Publisher: Square Enix
Release Date: July 22, 2008
Why Did it Win? Square Enix tends to charge top dollar for their DS titles, sometimes setting the suggested retail price for their handheld games up to ten dollars above the industry average. Final Fantasy IV won because it was as example of how the so-called "Square Tax" can be worth it. Square Enix didn't just port their classic RPG to the DS, they transformed it with amazing graphics and voice work.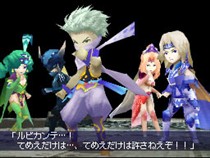 FFIV featured gorgeous 3D cutscenes with full voiceover
Is It Still Worthy? There were certainly a slew of other great titles for the DS in 2008. The puzzler Professor Layton arrived on American shores, Sonic starred in an RPG, and not one but two Guitar Hero games found a way to rock on Nintendo's handheld. The list went on and on, including even more Square Enix titles like Chrono Trigger DS, Dragon Quest IV, and The World Ends With You. It would be easy to think that choosing any one would be next to impossible.
But that's exactly why, even with several more months of perspective, the decision to choose Final Fantasy IV holds up. Final Fantasy IV was already a time-tested classic when it came to the DS, and if that pedigree weren't enough to make it rise above the crowd, the game's impeccable presentation makes it an easy choice.